13th Puerto Rico Bakery & Restaurant Show set for October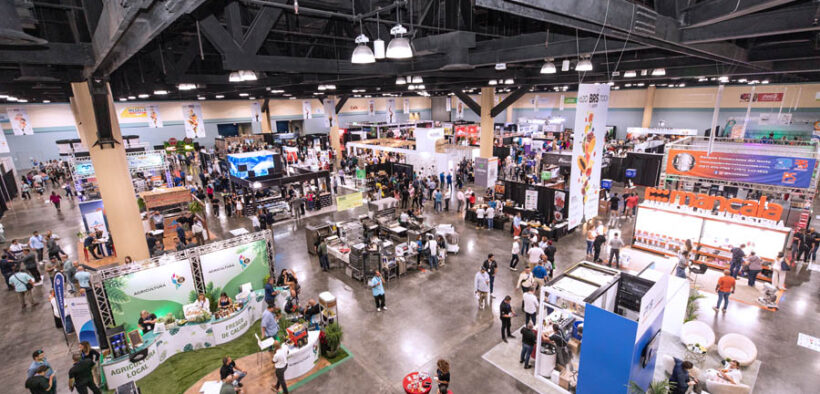 The Puerto Rico Restaurants Association (ASORE, in Spanish) announced it will hold the 13th edition of the Bakery & Restaurant Show (BRS) on Oct. 20-21 at the Puerto Rico Convention Center in Miramar. This year, the BRS will emphasize education, aiming to empower industry professionals with the tools and knowledge needed to navigate sector challenges.
"Since its inception, ASORE has been much more than an association, it has been the heart and resonant voice of a vibrant industry," said Mateo Cidre, president of ASORE. "We have worked tirelessly to be the bridge between restaurateurs and opportunities, removing obstacles and opening doors. The BRS is a testament to this mission, offering not only a platform for commercial exchange but also a space for learning, innovation and connection."
Gadiel Lebrón, executive director of ASORE, added: "The restaurant industry has always been dynamic and resilient. But in these times of rapid and constant change, continuous learning is essential. That's why we focus on providing robust continuous education offerings. The workshops in this edition not only offer training but also inspiration to adapt and evolve."
Attendees at BRS 2023, which will feature more than 150 exhibiting companies, will have the opportunity to learn about trends in sustainability, payment systems, inventory, delivery platforms, equipment, services, beverages, gastronomy and other areas through workshops that require prior registration.
BRS 2023 "not only represents an opportunity for training and updating for professionals" but also celebrates the industry's adaptability and growth, Lebrón said. It also provides a platform for partnerships between industry professionals and suppliers. With all exhibition spaces already sold, "the event promises to be an enriching and unparalleled experience," he added.
As ASORE celebrates its 20th anniversary, "it is worth reflecting on the organization's trajectory, importance, and achievements," the media release reads.
The association added that since its foundation, it has defended and promoted Puerto Rico's restaurant industry, driving initiatives, establishing alliances and providing resources that have strengthened the sector, as well as positioning the industry as a fundamental pillar in the Puerto Rican economy and culture.