18 Puerto Rico co.'s to participate in Americas Food & Beverage Show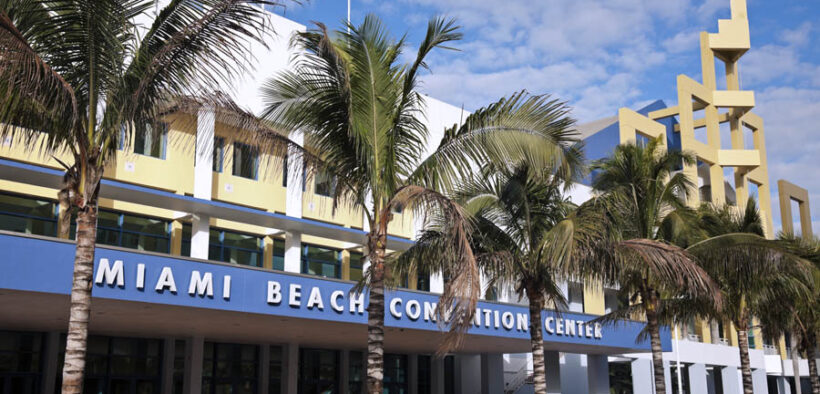 A group of 18 companies from Puerto Rico will participate in the 2023 Americas Food & Beverage Show (AFBS), which will be held from Sept. 18-20 at the Miami Beach Convention Center.
At the event, organized by the Department of Economic Development and Commerce's (DDEC, in Spanish) Trade and Export Program, and sponsored by the Puerto Rico Rums Program, a vast array of local products such as rums, coffees, artisanal sweets, chocolates, beers, sprouts and soups will be on display. The goal is to attract food buyers and distributors from more than 100 countries to expand global reach and distribution, organizers said.
As part of Puerto Rico's promotional strategy at the exhibition — which in 2022 had 454 exhibitors and more than 4,500 wholesalers, distributors and buyers from 112 countries — the DDEC pavilion will host mixology seminars led by Rums of Puerto Rico Ambassador David Mashynne Rivera. Visitors to the exhibit will also be able to participate in a tasting of local products with rums from the island.
The Puerto Rico Rums Program will present the products by such companies as Trigo Corp., San Juan Artisan Distillers, Ron Artesano and Destilería Coquí to potential distributors with the goal of increasing their sales in the mainland U.S.
The delegation for this event includes Café Don Ruiz, Destilería Coquí, Dulzura Borincana, El Boricua, Finca Dos Hermanas LLC, Gascó Industrial, Germinados Campo Juliana LLC, and Jack Packaging. The list continues with Latin Shots, Montadero Chocolate, Ocean Lab, PRCH Inc.- Café Don Tello, R Brothers LLC, Sabrina Bottling Group, San Juan Artisan Distillers, San Mar Manufacturing, Semilla, Trigo Corp., Viande Foods LLC, and Yemi LLC .
Puerto Rico's participation in the event is made possible in part by a grant from the U.S. Small Business Administration's State Trade Expansion Program. This federal initiative seeks to grow the number of small businesses that export and add value to those that already do so.