3rd edition of 'Bakery & Restaurant Show' to go on as planned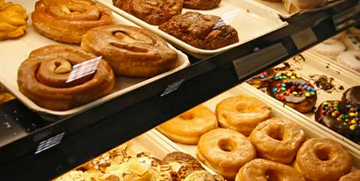 This weekend, the Puerto Rico Convention Center in Miramar will host one of the year's most appetizing conventions, The Bakery & Restaurant Show 2011, now in its third edition. Last year, the event generated more than $10 million in sales for local industry players.
Puerto Rico Restaurants Association President Humberto Rovira said the event co-sponsored by the Puerto Rico Bread Manufacturers Association, gathers more than 100 suppliers from the island, the Caribbean and other U.S. jurisdictions so they can do business with the more than 5,000 industry representatives that attend the event.
Aside from drumming up business for the bakery and restaurant industry, the event slated for Aug. 27-28, will also pump up the tourism sector, as visitors have booked more than 1,000 room nights at hotels near the Convention Center, Rovira told News is my Business.
"This year, we're estimating that there are at least 30 percent more booths than last year," he said, noting that sales should reflect a similar increase.
"The Convention Center will be transformed into an exhibition space for thousands of products, which allows food industry representatives to learn about the latest available for the sector, expand their business and carry out business transactions," said Rovira, adding the event draws owners of bakeries, cafeterias, pizza parlors and restaurants, as well as chefs and other food industry members.
"This meeting serves as a liaison between restaurant and bread industry owners with suppliers. It's two days of interaction and business, which benefit the industry not only in Puerto Rico, but in other parts of the United States and the Caribbean," he said.
The Bakery & Restaurant Show also includes an agenda of workshops to discuss topics including implementing cost controls, business development resources, social media marketing and increasing revenue according to market trends.