Wendco to revamp Wendy's, open more, bring Famous Dave's, expand Applebee's
Wendco of Puerto Rico Inc., franchisee of the Wendy's restaurant chain, is expanding its operations aggressively this year, with plans to invest $8.1 million to open six new locations and remodel three existing stores throughout the island.
The company's expansion also entails introducing a new concept to the market, Famous Dave's Bar-B-Que — which will open in Carolina — and inaugurating the third Applebee's restaurant at the 6,000 square-foot space formerly occupied by Cabaña Las Lilas in Plaza Las Américas, Jorge Colón-Gerena, president of Wendco, said Tuesday.
The growth spurt will generate about 500 new jobs, adding to the chain's existing 3,000 and pushing Wendco's $25 million payroll up by 10 percent, he said.
"Despite the tough economic situation, we're choosing not to participate in it and have set a goal for ourselves to grow our sales by 8.3 percent this year versus last year," Colón-Gerena said, noting that in 2011, Wendco invested $2.7 million to open a restaurant each in Ponce and Guaynabo. "We're happy to know that we're a contributing player in our economy."
The new restaurants included in this year's blueprint are slated to open in Bayamón, Vega Alta, Ponce and Toa Baja, while existing Wendy's restaurants in Santa Isabel, Humacao and Fajardo will undergo makeovers in the next 11 months.
The "no-holds barred" approach that Wendco is taking in its market participation reflects the company's will to "preserve and maximize" the significant investment it has made in Puerto Rico, Colón-Gerena said.
"Puerto Rico's restaurant industry is a reflection of the local economy. If the economy is shrinking, so is the industry. What's happening now makes it very difficult for the weaker operations to survive," he said. "There's a shakeout of the industry, leaving the strongest players."
Many chains, he said, have buckled to rising operating costs, specifically energy prices. In Wendco's case, the monthly power bill represents between 7.5 and 8 percent of total operating costs — more than leasing fees.
"That had never happened before. Between 2010 and 2011, our electricity costs increased by $3 million," Colón-Gerena said. "Puerto Rico's energy costs are having a devastating effect on the economy. We've been able to sustain the blow because we've been investing over time, but we don't know how long we'll be able to."
Diversifying the business
While Colón-Gerena outlined the growth strategy for its flagship franchise, he also unveiled plans to expand Applebee's, the casual dining chain it has been operating under the Colón-Gerena umbrella since 2008.
"We're about to sign and begin outfitting the space where Cabaña Las Lilas was located in Plaza Las Américas to open an Applebee's there," he said, referring to a prime retail space at the Hato Rey mall's ground level near Macy's. "We should be opening that restaurant this year, investing about $2 million."
Once open, the restaurant will be the third in Puerto Rico, joining locations in Dorado and Mayagüez that Colón-Gerena said have been "well accepted."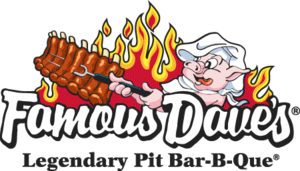 "We believe that the casual dining segment is doing well because despite the economic hardships, people still want to eat out somewhere affordable and where they can go in a group or with their families," he said.
On the other hand, the Colón-Gerena group is also planning to introduce to the island the Famous Dave's Bar-B-Que concept, which features a menu of barbequed and grilled meats, a large selection of salads, side items and sandwiches, as well as desserts.
The first location of the Minneapolis franchise will open at the Plaza Escorial Shopping Village in Carolina, occupying some 5,500 square-feet of space formerly used by at least three other tenants that have shuttered. The new eatery will entail a $1.2 million investment and will generate about 80 jobs, he said.
Mum on Olive Garden arrival
In response to questions by News is my Business on previous reports that his company would be bringing the Olive Garden concept to the island, Colón-Gerena refrained from commenting, citing a confidentiality clause with Orlando-based Darden Restaurants Inc., which owns the franchise.
However, he admitted that the much-awaited Italian restaurant chain would arrive to local shores in 2013.