A museum, a college, a hotel in Puerto Rico name top execs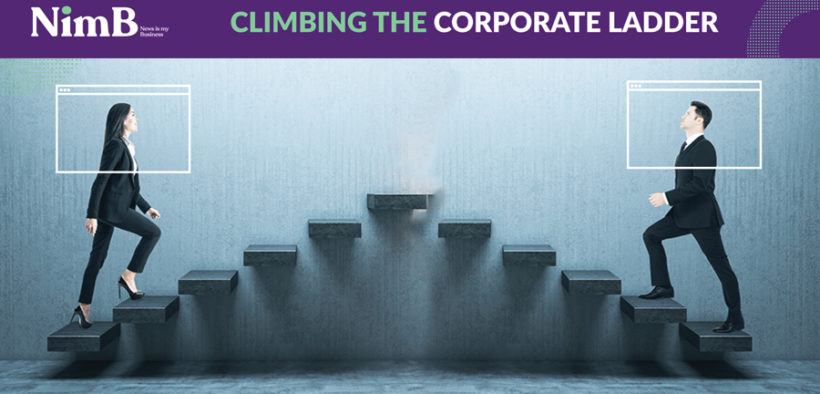 This edition of Climbing the Corporate Ladder features top executive appointments at a museum, a college and a hotel in Puerto Rico.
Museum of Art of Puerto Rico names Executive Director
Juan Antonio "Tony" Larrea, chair of the Board of Trustees of the Museum of Art of Puerto Rico (MAPR), announced that María Cristina Gaztambide will be joining the museum as its new executive director.
Gaztambide, who is originally from San Juan, will officially assume the position on April 1.
"Gaztambide brings with her a great deal of experience and knowledge of the art world, and we are confident that she will make significant contributions to continue to advance the Museum's mission and objectives," Larrea said.
"Managing a cultural entity as important as the Museum of Art of Puerto Rico requires vision and a leadership with broad horizons that propels the Museum to grow in line with the needs of the community it serves. This task requires uniting and inspiring the institution's employees, volunteers, partners, allies, friends of the artistic community, as well as other stakeholders that constantly contribute to the Museum's development," Larrea said.
With this new role, Gaztambide returns to her hometown to contribute to the enrichment of Puerto Rico's cultural agenda.
"During the early days of my career, I had the fortune of being involved with the MAPR during its inception period," the new director said. "This professional experience strengthened my commitment to the island, while encouraging me to pursue what at that time were only goals."
"After more than 25 years working in art, today I fulfill the dream of returning home to join MAPR's team, and the entire community that is related to this admired institution. I appreciate the trust that the Board of Trustees has placed in me, and I will do my best to fulfill the great task that has been entrusted to me," she said. "Puerto Rico plays a very important role as a bridge between cultures and I am confident that I am up to the great challenge of continuing to open up opportunities for the island, its artistic class and, of course, the MAPR."
Gaztambide holds an interdisciplinary doctorate in Latin American Studies with a concentration in Art History from Tulane University, and she currently participates in the prestigious museum leadership program taught by the Center for Curatorial Leadership in New York.
As part of her professional experience, she has worked as a consultant and director of art projects within and outside of Puerto Rico. She led several Puerto Rican and Latin American initiatives for the Smithsonian's Archives of American Art (in Washington, Puerto Rico and New York).
Gaztambide also served as associate director of the International Center for the Arts of the Americas at the Museum of Fine Arts of Houston for more than a decade and, for the past five years, has been executive director and chief curator of the institution responsible for the art collection in public spaces of the university system of the University of Houston. 
Albizu University celebrates presidential inauguration
Albizu University recently held the inauguration ceremony for the institution's sixth president, Nelson Soto, who was sworn in by the presiding judge of the Supreme Court of Puerto Rico, Maité Oronoz-Rodríguez.
"During my presidency, I will focus on advancing the power of education as a vehicle for transformation. I intend to guide the university in key areas of institutional growth, developing a socially relevant academic offer adapted to traditional and technological environments. In addition, I will promote a national and international partnership agenda with organizations and leaders that are aligned with our mission, generating a greater impact by linking populations and resources that mutually benefit from our educational process," Soto said.
He added that these areas of institutional growth are part of a transformation strategy anchored in the vision of an Albizu University as a globalized, unified institution focused on its main mission of training behavioral professionals and other disciplines committed to a better quality of life.
"The historic moment imposes on us the duty to fulfill our mission and continue promoting the development of new professionals in behavior, speech pathology, and other disciplines to address the pressing challenges facing our communities in Puerto Rico, the United States, and the rest of the world," Soto said.
Dorado Beach, A Ritz-Carlton Reserve, names manager
The Dorado Beach, a Ritz-Carlton Reserve, announced the appointment of Ritz-Carlton alum Mafalda Tavares as hotel manager.
Bringing 15 years of luxury hospitality experience to the role, Tavares will manage the hotel's staff, handle the day-to-day of the property, focus on maximizing revenues and strengthening the Ritz-Carlton's services "while creating lifetime memories for its guests," said Ana Henriques, general manager of Dorado Beach, a Ritz-Carlton Reserve.
Tavares earned a B.B.A. Honors degree in Hospitality Management at Les Roches Hotel Management School and is a Portuguese native. Her hospitality career with the Ritz-Carlton began when she joined the Ritz-Carlton Penha Longa Hotel & Golf Resort in Portugal as guest relations officer.
She spent several years there, holding multiple progressive positions before joining the pre-opening team of Mandapa, a Ritz-Carlton Reserve, in Ubud, Bali, as director of sales, and contributed to its successful launch and positioning. After three years in Bali, Tavares embraced a new opportunity as she took the post of director of sales and marketing at Phulay Bay, a Ritz-Carlton Reserve, in Thailand.
Another successful pre-opening role followed as director of sales and marketing of the Ritz-Carlton Maldives, Fari Islands, a halo property for the brand, where she remained for three years prior to joining Dorado Beach, a Ritz-Carlton Reserve.
"With this new role as hotel manager of Dorado Beach, a Ritz-Carlton Reserve, in Puerto Rico, I am honored to be able to contribute to its outstanding distinction as one of the premier luxury hotels globally," Tavares said. "The resort is a rare luxury sanctuary that provides unparalleled travel experiences for travelers from around the world, and I am eager to continue not only my work but also enjoying the rich Puerto Rican culture."