AA, Cape Air expand codesharing to Caribbean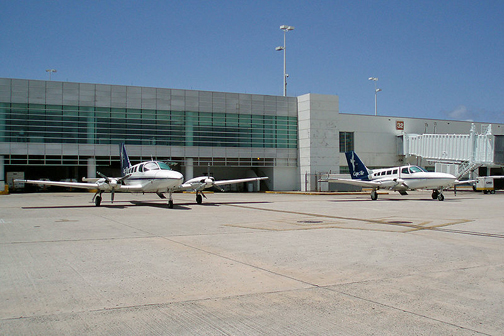 American Airlines has expanded its codeshare agreement with Hyannis, Mass.–based Cape Air, to include the independent regional airline's flights between San Juan and Vieques and Mayagüez, Nevis, Anguilla, and Tortola, British Virgin Islands.
"Our enhanced codeshare relationship with Cape Air will provide our customers with more travel options in the Caribbean and increased access to the region," said Art Torno, American's vice president – Mexico, Caribbean and Latin America. "This is another example of how American is focused on building its global network through closer coordination with its partners around the world, making travel easier and more convenient for our customers."
Members of the American Airlines AAdvantage program will be able to earn and redeem miles on the codeshare flights operated by Cape Air, providing another benefit of the relationship.
Customers were begin booking travel on codeshare flights Monday for travel beginning Feb. 7, 2013 to Vieques, Mayagüez, Nevis, and Anguilla – and for travel beginning on April 1, 2013 for Tortola.
By expanding its relationship with Cape Air in the Caribbean, American is likely paving the way to cover routes it will no longer serve via its regional carrier American Eagle once it ends service out of San Juan in coming months.
Cape Air has been providing inter-island service to the Caribbean for 14 years, and its San Juan hub at Luis Muñoz Marin International Airport provides customers with easy access to some of the Caribbean's most-visited destinations.
American Airlines and Cape Air have been partners since 2010, codesharing on flights between St. Louis and various markets in the Midwestern United States