Study: Puerto Ricans find 'acceptable work/life balance'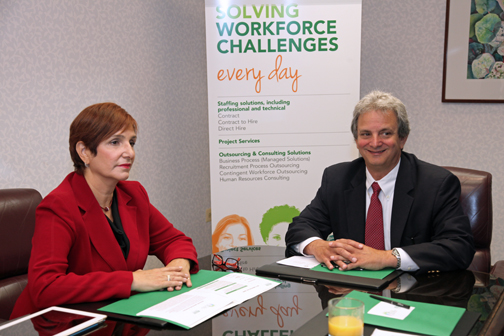 Puerto Rican employers apparently are doing a pretty good job of promoting a work/life balance among their workers, according to recent research from Kelly Services, a provider of workforce solutions with operations in San Juan.
The latest "Kelly Global Workforce Index" shows that 73 percent of Puerto Rican workers surveyed give their employers a high rating in this area, compared with 67 percent of survey respondents worldwide.
Work/life balance also ranks high among the factors that make an organization an attractive employer or drive their decision to accept one job or another. Salary and benefits, training and development programs and opportunities for advancement are also key considerations.
"Creating an environment where workers can find an acceptable balance between the on-the-job and off-the-job demands of everyday life is a challenge for employers everywhere," said Nairda Martinez, vice president  of for Kelly Services in Puerto Rico. "The survey results suggest that here in Puerto Rico, they are generally finding ways to do so."
Among the survey's other results are:
73 percent of Puerto Rican workers give their current employers a high rating for environmentally friendly/responsible work practices; that compares with 61 percent of the entire group surveyed.
68 percent rank their employers high on their diversity/equal opportunities record, compared with 62 percent of all respondents.
66 percent say their employer has a clear and cohesive direction and corporate strategy,
Nearly two-thirds (65 percent) believe their organization has a reputation as an employer of the best and brightest people; just over half (53 percent) overall feel that way.
63 percent rate their employers highly on offering opportunities to be involved in interesting, meaningful work – versus 60 percent of their global counterparts.
60 percent rate their employers highly for providing exposure to the latest technologies and top-notch equipment, compared with only 48 percent overall.
The surey was conducted online by RDA Group on behalf of Kelly Services. Approximately 230,000 people across the Americas, including more than 1,300 in Puerto Rico, responded to the survey.