Aerostar Airport Holdings promotes contracting small businesses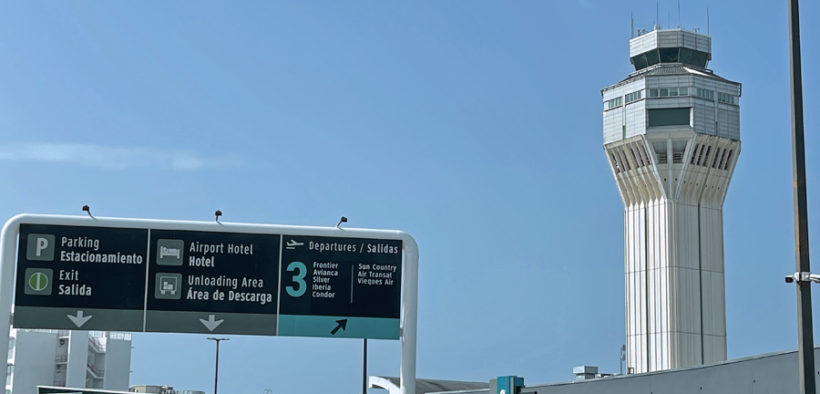 Looking to increase the participation of small businesses in the contracts and concessions at the Luis Muñoz Marín International airport in Carolina, the facility's operator, Aerostar Airport Holdings, has established a "special program," dubbed Socioeconomic Disadvantaged Enterprises.
The first event to be held this year will be a conference for entrepreneurs interested in doing business with the airport.
Aerostar President Jorge Hernández called on small-business owners to participate in the event, where they will be informed about the Airport Concessions Program. The program will take place today from 10 a.m. to 1 p.m. at the Aerostar Conference Room, located on the airport's first floor.
"This is the first assistance program event for minority-owned small businesses that we are holding this year," Hernández said. "We want to develop a model to help small businesses and serve as a platform for them to start or expand operations at Puerto Rico's main airport. The Concessions Program is aimed at ensuring that everyone competes on equal terms for contracts for infrastructure improvements and concession opportunities subsidized with federal funds."
Hernández noted that eligible program participants receive certification under two categories: Disadvantaged Business Enterprises (DBE) for competing on infrastructure project contracts, and Airport Concessions Disadvantaged Business Enterprises (ACDBE) for concessionaires, merchants and service providers.
The main requirement is that the businesses be owned by minorities and socially and economically disadvantaged individuals, including Hispanics, women, African Americans, Native Americans and Asian Americans.
Certifications guarantee that businesses will not be discriminated against based on their size or the origin of their owners when competing for projects subsidized with federal funds. As an air transportation facility, the funds come from the Federal Aviation Administration (FAA), which is under the umbrella of the U.S. Department of Transportation.
Participation in the program is free of charge. Certifications do not have an expiration date but are subject to an annual revision.
During the event, the speakers will explain the advantages offered by the program and the requirements needed for obtaining a certification. Subsequently, a networking event will take place, providing vendors with the opportunity to get to know each other, exchange ideas, information and credentials, submit proposals and interact with the Aerostar staff.
Among the speakers at the event are: ACDBE Liaison Officer Shara Mathew; Illiam Figueroa, representing the Puerto Rico Minority Suppliers Development Council; and Cynthia Sosa from the Puerto Rico Highway Authority.
The program complies with the regulations of the U.S. Department of Transportation, which promotes the establishment of programs that contribute to increased participation of socially and economically disadvantaged enterprises in infrastructure projects and concession opportunities in transportation entities that receive federal funds for infrastructure improvements.