Ad agency, retailer, hotel name executives to top posts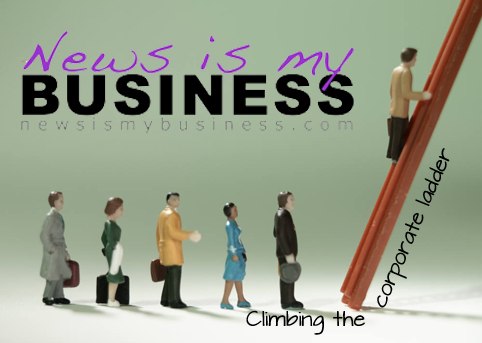 Top management changes are in order at some of Puerto Rico's most prominent businesses, namely an ad agency, a major retailer and a hotel.
Changes in management at de la Cruz & Associates
René de la Cruz, founder of integrated communications agency de la Cruz & Associates announced the resignation of its president John Raevis. Personal reasons lead Raevis to make this decision after 19 years with the company. He also announced the appointment of Carlos Thompson as vice president and general manager of the agency.
"There's no doubt that John leaves a big footprint at DLC. During the past 19 years his presence and role have been vital in the development and growth of DLC," said de la Cruz. "We've worked together in many challenges and triumphs. John will always have a special place in our group."
Thompson is a veteran of advertising with more than 20 years of experience in the industry. His professional background includes accomplishments in multinational companies and agencies in the local, national and international market in Puerto Rico, México, Miami and Texas. His career began at General Foods, continuing his development at Nestlé.
In the advertising field he worked successfully at agencies such as J. Walter Thompson in Puerto Rico, Miami and México, BBDO in Miami y López Negrete Communications in Texas. He returned to Puerto Rico where most recently he worked as general manager of Havas Worldwide in San Juan.
"Carlos brings to de la Cruz a wealth of knowledge in several industries, disciplines and markets. His local and international experience in operations management, new business and launchings will certainly continue to take de la Cruz to that level of excellence it has always had," said the executive.
Thompson has worked on the board of the Advertising Agencies Association of Puerto Rico as vice president (2010-2011) and president (2011-2013). He was also president of the Cúspide Awards on 2013 and 2014.
Nordstrom names manager for The Mall Of San Juan store
Fashion specialty retailer Nordstrom Inc. recently announced Manuel "Manolo" González as manager of its new store at The Mall of San Juan in Puerto Rico. Scheduled to open March 26, the store will feature a well-edited selection of designer and quality fashion brands for women, men and kids. This opening will mark the first Nordstrom store in Puerto Rico.
González, a resident of Puerto Rico, comes to Nordstrom with 25 years of retail store management, buying and merchandising experience. He supported successful, results-oriented teams at a number of major department stores on the island.
"While we usually promote store managers from our existing stores, we felt it was important to hire a manager from Puerto Rico to help us truly understand the local community and serve customers well," said Michelle Haggard, vice president, Southeast regional manager for full-line stores. "We are delighted to have found such a great talent in Manuel."
Gonzalez' first priority will be staffing the new store. Nordstrom plans to hire about 420 sales and support staff from the local community beginning Dec. 1.
"We're thrilled to be a part of such an exciting new shopping center," said González. "The Mall of San Juan will offer a great mix of retailers, many of which will be new to the island, making it a truly compelling shopping destination. We look forward to getting our doors open and building relationships with the community."
"Nordstrom has had the pleasure of serving Puerto Rico customers in many of our mainland stores over the years, so we're eager to establish a great team of employees to take care of them closer to home," said González.  "We're going to work hard to become their store of choice by providing them with the best possible fashion selection and shopping experience we can offer."
New general ganager for Royal Isabela
Royal Isabela has named Paolo Rovoletto as its new general manager. A seasoned hospitality industry executive, Rovoletto joins Royal Isabela after serving as general manager of Galley Bay Resort, a five-star property located in Antigua.
During his two-year tenure, the resort produced its best financial results in its 20-year history.
Rovoletto's hospitality industry experience also includes serving as consultant general manager of H.I. Development Panama, general manager of the Grand Pineapple Beach Resort in Antigua & Barbuda, and general manger of the Villas at Palmas & Club Cala in Humacao, Puerto Rico.