Ahead: Trade groups predict '13 will be year to 'refocus'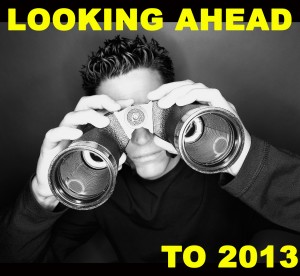 As the new year rolls in, Puerto Rico's main professional trade groups — the Puerto Rico Chamber of Commerce, the Puerto Rico Manufacturers Association and the CPA Society — are weighing in on what they believe the island will need to improve its economic condition and quality of life for its citizens.
CofC president: 'You don't have to be a rocket scientist'
CofC President Pablo Figueroa said it doesn't take a rocket scientist to figure out "there is something systemically wrong with our economic model."
"The chronic colossal fiscal depth coupled with our chronic under performance is a harbinger of our dire need of structural changes, meaning the elements supporting our economy," he said. "We need to rethink the role of the state occupying the playing field and its strategy of dollars to create jobs using taxes, perpetual subsidies and excessive safety nets which have been tried, tested and failed."
The incoming administration will a have daunting task to jump start the island's economy, because for more than a decade its key economic indicators — like the Gini Index, GDP and GDP Per Capita, Real Growth, educational attainment, labor participation and exports — have proven immune to well intended deliberate tactical stimulation, Figueroa said.
"Innovation should lead the way but that entails not taking the usually traveled road," he noted.
As it celebrates its 100th anniversary, the CofCis willing to work "shoulder to shoulder with the government and academia to help rekindle our economy, create jobs and wealth for everyone," he said.
CPA Society maps out strategy
The CPA Society, which has already presented its proposals to the incoming administration under Gov.-elect Alejandro García-Padilla, said a deep analysis of the Tax Reform implemented in 2011 should be a priority to assess whether it remains "economically viable for Puerto Rico" said group President Kenneth Rivera-Robles.
"We must implement measures to make our tax system more flexible and fair for taxpayers," he said. "That includes the taxes imposed on foreign corporations."
"We must evaluate proposals made by the CPA Society about creating a tax tribunal that would give more certainty to our tax system, eliminating the tax on inventories which is extremely costly for local businesses and conducting an assessment of the sales and use tax uptake, which has not shown such a dramatic increase reflecting growth in collections."
The CPA said there is also a pressing need to create a "political and collective" awareness of the current economic challenges. Saying austerity measures have been the order of the day throughout Europe, Rivera-Robles noted that "Puerto Rico seems to lack an awareness of the precarious economic situation that will probably require the participation of all sectors."
"This requires being careful about government spending in the coming years and keeping in mind that we must begin to identify these items. Citizens also have to keep in mind that they may have to make some sacrifices to overcome this test," he said.
The executive also brought up the inevitable: Puerto Rico's need to address the retirement system crisis, which he said "is a deadly threat that lurks over our government's economic situation."
If uncorrected, the retirement system's multimillion shortfall could affect some 400,000 government employees, including 150,000 who have already retired, he said.
Meanwhile, he also said activating the economy in 2013 will not be a responsibility that will rest squarely on the government's shoulders: it will be up to the private sector as well to do its part to improve the island's competitiveness and identify activities that jumpstart economic activity.
"We must pay particular attention to core areas such as manufacturing and services, but we also need to give attention to the health care industry, agriculture and local food production, life sciences, tourism, and services exports," he said. "We should address the treatment given to native companies sometimes that sometimes feel a bit neglected in obtaining government benefits and assistance."
Rivera-Robles also said production and energy costs should be addressed urgently, as well as the still-complex processes of obtaining permits and registering a business.
Finally, the CPA's suggested working toward decreasing the dependency on government support by creating jobs that combine work and study to move "physically and mentally capable people away from getting everything for free."
Strategizing to improve grim prospects
Considering that manufacturing, one of the island's main pillars, lost 5.2 percent of its jobs during the last quarter of 2012, the PRMA believes the only solution is breaking away from doing "the same thing we have been doing, so we must ask ourselves what we need to do to improve our prospects," group President Waleska Rivera said.
"We're all aware that the situation we face does not allow us the luxury of continuing to operate as we did in better times," she said. "We're talking about having a 39 percent labor participation rate."
"We have to work efficiently on job creation. That requires different approaches, everybody's dedication and a new spirit of cooperation between government, business and unions," she said. "The government and the private sector must work together to create more jobs and an investment platform. We have to solve the fiscal problem responsibly, regardless of the economic problems."