America Cruise Ferries to invest $15M in new facilities at Port of San Juan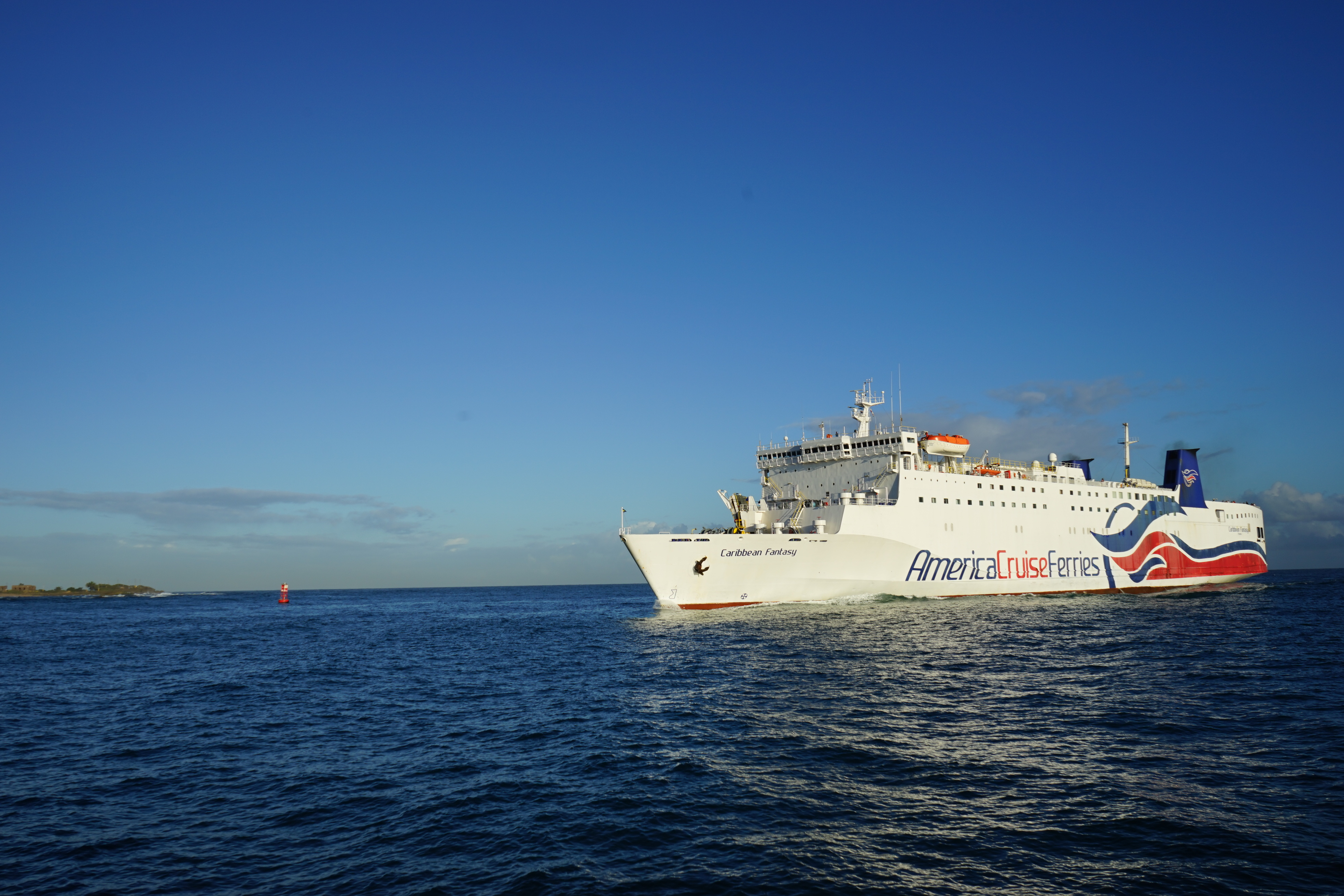 America Cruise Ferries, the company that connects Puerto Rico and the Dominican Republic by sea, has signed a letter of intent with the Puerto Rico Ports Authority to invest some $15 million to redevelop Piers 15 and 16 at the San Juan port.
The letter outlines the pre-design work for the new facilities that Ferries del Caribe — the America Cruise Lines subsidiary that operates the ferry service — will occupy at the ports to improve and expand its operations to serve both islands, executives said.
Ferries del Caribe will hire professionals for the preliminary design of a new terminal and facilities at the docks to estimate the costs of the proposed full development project.
"The total investment should be about $15 million, depending on the final results of the design design study to be carried out," said America Cruise Ferries President Néstor González-García.
"Ferries del Caribe generates approximately 500 direct jobs and 700 indirect, and it is estimated that the new facility would create about 100 new jobs," he added.
Meanwhile, Ports Authority Executive Director Anthony Maceira-Zayas said the infrastructure project was in negotiations for several months, and is now expected to create economic activity through private investment.
"With projects like this, we continue to optimize the Ports Authority's assets, put properties in disuse to produce, and promote job creation," said Maceira-Zayas, noting that Ferries del Caribe will fully pay this first phase of development, while the proposed project will not require investment credits.
Ferries del Caribe's plans include the future construction of a new passenger terminal, passenger boarding and disembarkation, loading and batch facilities for storage and processing of containers and other cargo related equipment, González-García said.
Caribbean Ferries currently operates from Panamerican Pier II in Isla Grande, from where they make three trips a week to the neighboring island nation, moving some 110,000 passengers and 13,000 passenger vehicles annually.
Similarly, its freight transportation divisions — Marine Express and Priority Ro-Ro Services Inc. — transport 85 percent of cargo between Puerto Rico and the Dominican Republic.
"We are very excited because this study is important for the future of this native Puerto Rican company,"  González-García said. "We continue to grow, and the proposed development of new facilities will allow us to accommodate future demand, and at the same time, provide better services and facilities to our customers."
Once the final design for the project is decided, both sides will then enter into a formal lease agreement and long-term development for the Piers 15 and 16, the government agency stated.