American Eagle facing hefty FAA fine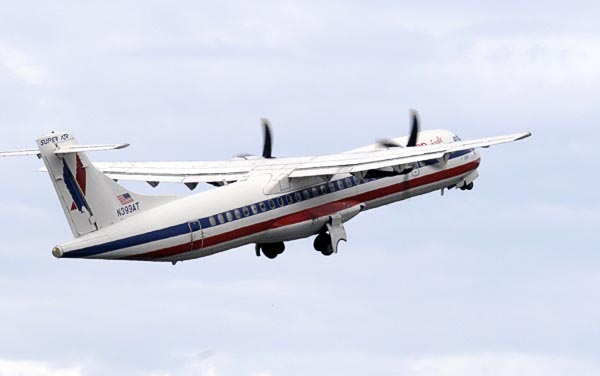 Executive Airlines, which serves the Caribbean out of San Juan as American Eagle, is facing a $550,000 fine from the Federal Aviation Administration for failing to complete appropriate inspections on several aircraft.
The issue dates to 2009, when the carrier, a subsidiary of AMR Eagle Inc., flew two ATR-72 twin turboprop airplanes — considered the workhorse of its fleet of aircraft — at least 35 times from June 13-19, 2009 after they had reached the maximum number of flights allowed prior to an inspection.
In a statement issued Wednesday, the FAA alleges that Executive Airlines, a subsidiary of AMR Corporation, failed to complete required periodic, time-specific inspections of the aileron control systems of the two aircraft, as ordered by the agency's Airworthiness Directive.
Compliance with those directives is mandatory, the agency further said.
"All operators must comply with maintenance regulations and requirements in a timely fashion," said FAA Administrator Randy Babbitt.
American Eagle operates 28 daily flights out of Luis Muñoz Marín International Airport and has 30 days to respond to the FAA's claims.
American Eagle Spokesman Ed Martelle said the company would meet with the FAA to talk about the proposed penalty.
The potential fine is the latest setback for the carrier, which effective April 3, will be scaling back its local operation as a result of the economic downturn with the elimination of flights to Anguilla, Barbados, La Romana and Puerto Plata in the Dominican Republic, Port-Au-Prince in Haiti, and Port of Spain in Trinidad and Tobago. The downsizing will reduce flight frequency to 22 a day and will eliminate an unspecified number of local jobs.