Amps Entrepreneurship Leadership Institute invests $100K in local retreat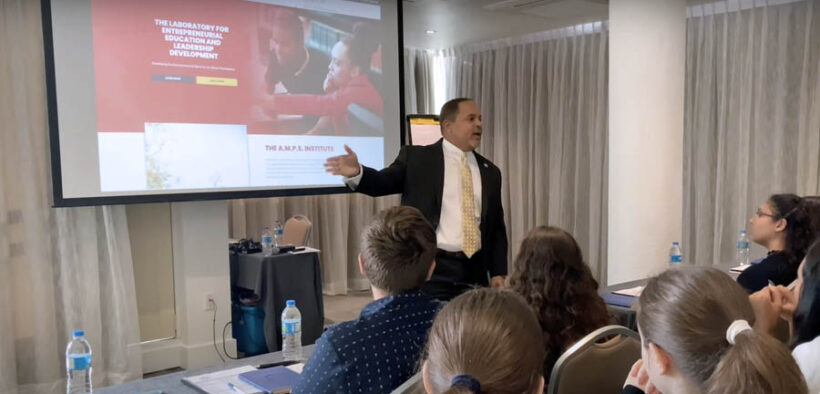 Amps International LLC has invested $100,000 to host an Amps Entrepreneurship Leadership retreat in Puerto Rico. The project was funded by the U.S. Department of Agriculture's Natural Resources Conservation Service (USDA-NRCS), including in-kind donations with the mission of educating students about food sustainability and water conservation.
"This is the first time Amps Institute will hold its Intensive Youth Entrepreneurship Retreat in Puerto Rico. Farming has gone high tech and so have the demands and needs for engineers, social media marketers, scientists, veterinarians, accountants, Agri-business & Agri-tourism, etc. The list is endless and crosses over just about every industry," said James Amps, CEO and founder of Amps International.
The 25 participating students were recruited from various organizations, including the 4-H Club of Puerto, Future Farmers of America, the Boys and Girls Club and the University of Puerto Rico.
"The students, who were all Puerto Rican, were taught startup financial, presentation skills, team etiquette, team building, relationship building, seven mindsets for successful entrepreneurs, among other sets of skills," Amps added.
From June 9-11, high school and college students worked directly with farmers and the agriculture environment in Puerto Rico. The students were then tasked with developing a business idea that could address some of the common issues this industry faces. The students then formed teams and competed for investment funding.
Amps International also recently partnered with the International Career and Business Alliance (Icaba) World Network, which is based in South Florida, to mentor the students who attended the retreat and help build their businesses or the next step in their careers over the course of an entire year.
"The students will not have to pay anything. The AMPS Institute paid for their hotel rooms, food and transportation to and from the retreat. No student has ever had to pay for our retreats. That is what makes this special for them," Amps said.