Animus sets new date for 3rd edition, now on Dec. 1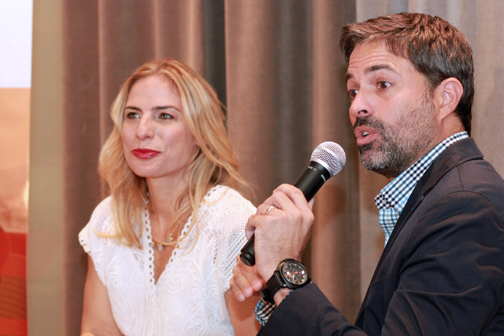 Animus, the women empowerment summit dedicated to the professional, personal and entrepreneurial development of women, announced a new date for its annual summit and launched the "Animus Rebuild" initiative.
Animus will take place at Sheraton Convention Center on Dec. 1st, starting at 8:30 am. The change came in response to the adversity the island is going through in the wake of Hurricane María.
To address that, entrepreneurs and Animus organizers Lucienne Gigante and Carlos Cobián developed — as part of the event — the "Animus Rebuild" initiative, thinking especially about the business community.
Through this initiative, they will donate 30 percent of the sales proceeds from the regular admission tickets to aid in the rebuilding efforts of local women-led businesses. At the same time, and to provide some relief at the individual level, the initiative gives attendees the option of purchasing their Animus tickets at a 30 percent discount rate.
"Our purpose is providing a space to educate, inspire and learn, regardless of the stage of our lives in which we are at. We resume Animus in the hopes of providing again that space of high energy, as well as the tools for reinvention; a place where you can connect and take action," said Gigante, co-founder of Animus Innovation Summit.
More than 30 world-class speakers are scheduled to speak, including Puerto Rican actress, singer and dancer Rita Moreno. The group also includes leaders from different industries and age groups; women who are trendsetters in their respective fields and have become role models.
Animus is a dynamic event that provides several formats: 5-minute presentations, conversations and work-related anecdotes, panels and keynote speeches. It will also feature a mentor booth in which attendees can get one-on-one time with speakers.