FEMA OKs another $35M+ for P.R. recovery and reconstruction efforts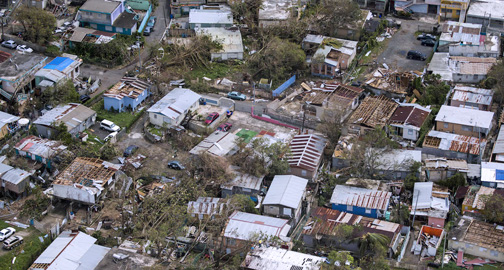 The Federal Emergency Management Agency approved another $35 million in funding through its Public Assistance Program to assist Puerto Rico's post-hurricanes recovery efforts.
The Puerto Rico government's recently constituted Central Office of Recovery and Reconstruction, or COR3 by its initials in Spanish, made the announcement, confirming the funding will go to the Puerto Rico Aqueduct and Sewer Authority, the Puerto Rico Electric Power Authority and the Emergency and Disaster Management Bureau.
The funds are available to Puerto Rico under FEMA's Category B, or Emergency Protection Measures, said COR3 Executive Director Omar Marrero.
PRASA will receive $3.2 million and PREPA will receive $28 million for emergency projection projects, while the Bureau will receive $4 million under the same category.  All of the funds may be requisitioned by the agencies once they submit the required paperwork, Marrero said.
"Transparency in the use of federal funds is what drives the recovery process and Gov. Ricardo Rosselló's commitment. Each agency must fully comply with the requirements established by regulations and federal laws," said Marrero, adding "the promptness in the reimbursement of federal funds will depend on the information presented by each agency."
The FEMA Public Assistance program provides financial assistance to state and municipal governments and certain types of private nonprofit organizations so they can address emergencies and respond and recover quickly from major disasters such as Hurricanes Irma and María.
"The Central Office of Recovery and Reconstruction is committed to achieving the greatest amount of federal funds so that our municipalities and government agencies obtain the necessary money to build Puerto Rico's transformation," Marrero said.