Applebee's unveils new design in new Guaynabo eatery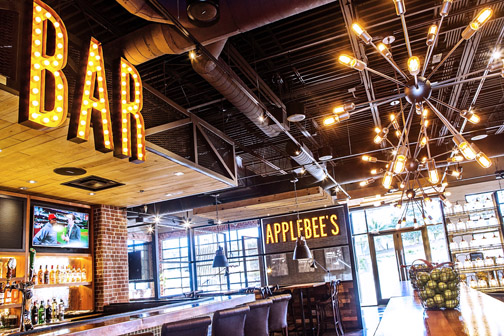 With an investment of $2.5 million, Applebee's will inaugurate its fifth restaurant on the island on Dec. 7, becoming the first market to introduce a new architectural design to be adopted by other restaurants nationwide.
The new, 250-seat restaurant will generate more than 250 direct and indirect jobs from its construction phase to its operational stages. The new design redefines the concept of "Bar" and "Grill" aiming to offer a cozier and more flexible ambiance for the enjoyment of its clients, said Jorge Colón-Gerena, chairman of franchise owners Apple Caribe Inc.
The "Bar" moves toward an informal, more relaxed and vibrant area, offering innovative cuisine, such 'tapas' or appetizers and exotic drinks. On the other hand, the "Grill" moves toward a more formal area, ideal for celebrations or simply for spending time with the family. Moreover, the kitchen was designed to be more accessible and visible, to create that authentic "Grill" experience.
The new design counts with new elements such as rustic bricks, crafted wood, polished cement, and a bar made out of copper material. The space will also have rustic furniture, in a variety of sizes and shapes, accompanied by imperial wood tables.
"We continue investing in this island and innovating the brand to accomplish two objectives: stimulate economic activity and amplify the culinary industry, bringing more value and new experiences every time," Colón-Gerena said.