Executive appointments in hospitality, tech industries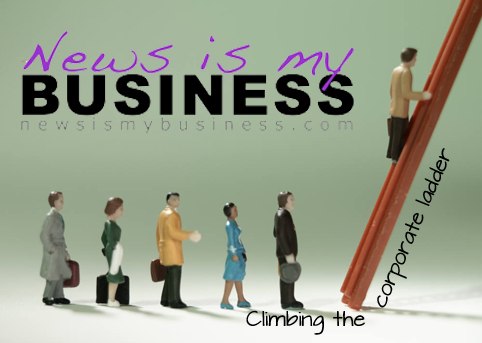 This edition of Climbing the Corporate Ladder features executive appointments both on and off the island in areas of hospitality, technology and agriculture.
CHS names new VP risk management services
CHS Inc., a farmer-owned cooperative and a global energy, grains and foods business, has appointed Manuel (Manny) San Miguel to the newly created position of vice president, risk management services.
In this new role, San Miguel will oversee CHS Hedging, the company's commodity brokerage subsidiary, as well as CHS Insurance, its full-service insurance agency subsidiary.
San Miguel began his career as an auditor for Arthur Andersen LLP. He is a graduate of Inter-American University in San Juan, where he was born. He holds a double bachelor's degree in accounting and marketing, and is also a certified public accountant.
"When we ask our owners what keeps them up at night, the number one answer time and time again is managing their risk," said Lisa Zell, executive vice president, CHS Business Solutions.  "We realized we have a unique opportunity to create a truly aligned risk management organization on their behalf – and this is our first step.
"Manny is a proven leader and we're excited about the insight and experience he'll bring to this new role as we build out a full view of what our customers need in risk management," she added.
With a strong background in management and operations, San Miguel has been with CHS since 2011 as vice president of enterprise strategy and planning. He was responsible for establishing corporate development, long-term enterprise strategy, and financial planning and analysis processes for all CHS business operations.
San Miguel also led the recent business transformation project that integrated a new process and systems platform designed to serve CHS owners and customers well into the future. He currently serves on the board of governors for CHS Capital, the company's financing subsidiary.
Gran Meliá Puerto Rico names new GM
Gran Meliá Hotels & Resorts recently announced the appointment of Jaime Piedras as general manager of the Gran Meliá Puerto Rico. In his new role, Piedras will ensure that this property will offer the same unparalleled service that guests experience at all properties across the globe, as well as delivers a bold new statement on the nature of hospitality with Gran Meliá's new signature "RedGlove Service."
"With his extensive knowledge of the hospitality industry coupled with his impeccable management skills, we are confident Piedras as general manager of Gran Meliá Puerto Rico will cultivate unforgettable customer experiences, reflective of the Gran Meliá brand standard," said Alvaro Tejeda, regional VP, The Americas at Meliá Hotels International. "We look forward to building on the foundation of our success with the Gran Meliá brand."
A veteran of the hospitality industry, Piedras has assumed roles throughout Indonesia, China, Spain and the Dominican Republic and will bring 20 years of experience to the property.
Most recently, Piedras served as the global management control director at Meliá Hotels International. Previous positions include a range of leadership roles including the general manager at Melá Benoa; hotel manager at Gran Meliá Jakarta; resident manager at Gran Meliá Shanghai and general manager at The Reserve at Paradisus Palma Real Resort.
Piedras' innovative leadership has resulted in global recognition and positive, organization-wide changes in each hotel. As a graduate from Malaga University with a B.S. in Economy and a graduate from Cornell University, Piedras has years of experience studying hotel revenue management.
Microsoft appoints new corporate VP for Latin America
Microsoft recently announced César Cernuda as the new corporate vice-president for the Latin America Region. In his new role, Cernuda will lead Microsoft LATAM, which includes six Microsoft subsidiaries with more than 2,500 employees and 80,000 business partners.
He will be responsible for all of Microsoft's product, service and support offerings across Latin America and accelerating the company's current transformation to being the leading productivity and platform company for the mobile-first, cloud-first era.
A key area of focus for Cernuda will be enabling Microsoft's customers in Latin America to accelerate their business growth, as they embark on their own journey of digital transformation.
Cernuda will be returning to Latin America after three years leading Microsoft's business in Asia Pacific. Prior to that role, he served as Vice-President of Sales, Marketing, and Services for Microsoft Latin America, based in Fort Lauderdale.
Cernuda, a Microsoft veteran of 19 years, has also served in multiple senior leadership positions for Microsoft Business Solutions, including overseeing Microsoft's ERP & CRM business worldwide. He joined Microsoft Spain in 1997. Before that, he worked at Software AG and Banco 21.
Bahía Beach appoints new tennis instructor
Bahía Beach Resort & Golf Club recently announced the appointment of Donald Tucker Lang as the new tennis instructor of the property. Tucker Lang will have the responsibility of running the instructional tennis program offered by the luxury resort to their members and guests.
With a track record of 20 years of teaching tennis, Tucker Lang is a United States Professional Tennis Association certified Elite Professional.
"We are extremely excited to welcome Tucker Lang to our extraordinary team. He has vast knowledge in the field that will allow our members to enjoy an excellent experience that matches the high standards of our property," said Martin Smith, Managing Director of Bahía Beach Resort & Golf Club.
"Tucker Lang has been responsible for training recognized sports figures worldwide so we are confident that his addition to our team will elevate the experience of our tennis program," added Smith.
A Sarasota, Florida native's Tucker played for the National Association of Intercollegiate Athletics during his time at Flagler College in St. Augustine, Florida. He began his teaching career at the famous Nick Bollettieri Tennis Academy, where he worked with top-ranked young professionals like Maria Sharapova, Tatiana Golovin, Donald Young and Kei Nishikori. Tucker has also led various international clinics in Nice, Paris and Turkey.
He has also occupied important positions in world-class facilities like The Boca Grande Club in Florida, Pelham Country Club in New York and Grove Isle Hotel and Spa in Miami. His most recent position was as Director of Tennis at the Chatham Bars Inn in Chatham, Massachusetts.