Appointments in insurance, education, tourism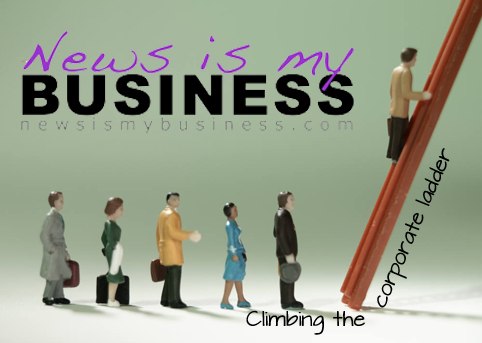 This edition of Corporate Ladder includes appointments to top executive positions in Puerto Rico, in the areas of insurance, education and tourism.
AIG Puerto Rico gets new GM
Sergio Carillo has been appointed as the new general manager for AIG Insurance Company in Puerto Rico, in succession to Francisco Diaz, who in late 2016 announced his decision to retire.
"Puerto Rico is one of the key markets for AIG's growth and consolidation strategy in the region. Under Sergio Carillo's leadership, the AIG Puerto Rico team will continue to work to offer our customers innovative solutions so as to consolidate AIG's position in this market and capitalize on the many great opportunities it market offers," said Jeremy Johnson, president of U.S. Commercial Insurance for AIG.
"AIG would like to thank Francisco Diaz for his unwavering commitment and for his many contributions to the company," he added.
Carillo joined AIG in 2014 as COO for the Brazil office, a position he held until his current appointment as general manager for AIG Puerto Rico. His 20-plus-year career in the insurance industry includes high-responsibility regional and global roles in units such as Operations, IT and Finance. He holds a Bachelor's degree in Business Administration and Finance from UNIP-Universidade Paulista, Brazil.
"I am very honored to assume this responsibility," said Carrillo. "I look forward to working with our management team and our talented employees and distribution partners to continue improving our position in the market by creating value for our customers."
New president at Triple-S Propiedad
Triple-S Management Corp., a managed care company in Puerto Rico, announced the appointment of José Del Amo Mojica as president of Triple-S Propiedad Inc. and Triple-S Insurance Agency Inc., effective March 1, upon the retirement of its current President, Eva G. Salgado-Micheo, at the end of this month.
"José has been an integral part of Triple-S Propiedad's value proposition.  He knows the market well, has a great relationship with brokers, and understands our culture and strategy," said Roberto García-Rodriguez, president of Triple-S Management.
For the past 19 years, Del Amo, a CPA, has been part of the Triple-S Propiedad team. In 1998, he joined the company as a Surety Manager and took on roles of increasing responsibility until he was named Senior Vice President of Underwriting and Claims in 2014.
"With the support of a great team, I look forward to providing the leadership necessary to continue to meet the insurance needs of this market," said Del Amo.
Carlos Albizu University names new president
The chairman of the Board of Trustees of Carlos Albizu University, Julio F. Juliá, announced the appointment of José I. Pons-Madera as the new president of the university, effective Jan. 30.
"After a rigorous selection process, we are proud to announce the appointment of this distinguished psychologist, professor, academic and clinical administrator as president of our university," said Juliá.
"Pons-Madera is a true eminence in the field of psychology…a Puerto Rican researcher who has devoted his entire professional life to advancing the knowledge of behavioral and health sciences in their multiple dimensions," he said. "His career began under the tutelage of Dr. Carlos Albizu, who was his mentor and inspiration."
Pons-Madera earned his BA in Psychology from Salem State University in Salem, Massachusetts in 1976. He then obtained his Master's and Doctorate in Clinical Psychology, both from Carlos Albizu University, in 1979 and 1982 respectively, and in 1991 completed post-graduate training in Neuroscience and Neuropathology Clinics at the Boston Neurobehavioral Institute in Brighton, Massachusetts.
He also completed a Visiting Fellowship on Functional Nuclear Magnetic Resonance Research at the Rowland Center of Massachusetts General Hospital-Harvard University.
For more than 35 years, Pons-Madera has performed a wide range of teaching, clinical and administrative functions in psychology at a host of prestigious institutions, including the University of Puerto Rico (Cayey); Child and Family Services in Hartford, CT; Northampton State Hospital; Central Connecticut State University; Westfield State College; and the University of Massachusetts in Amherst, among others.
Copamarina Beach Resort names new GM
Alexandra Benus-Vilano was recently appointed general manager of the Copamarina Beach Resort & Spa in Guánica, company president Arnold Benus announced.
"Alexandra is the right person to take the reins of our property. Her preparation, experience, leadership and first-hand knowledge will facilitate her performance at the property," Benus said.
"That's why we're sure that it is the right appointment that will bring great benefits to Copamarina Beach Resort & Spa. We wish her every success in her new endeavor," he said.
In her role as general manager, Alexandra Benus will be in charge of all hotel operations, including administration, budgeting, human resources, marketing and public relations, as well as interacting directly with guests and the community.
"I am very honored to take charge of managing Copamarina Beach Resort & Spa, a property very close to my heart and in which I have grown as a woman and professional in the hotel industry," she said.
"I am confident that I will continue to position Copamarina as a preferred destination for locals and foreigners," she said.
In addition to extensive experience in the luxury hotel industry, Alexandra holds a bachelor's degree in business administration from Manhattanville College in New York.
Her professional experience includes stints at luxury hotels such as 6 Columbus, Thompson Lower East Side, Andaz 5th Avenue, Andaz Wall Street, and Hotel El Convento. In these prestigious properties, she served as customer service manager and executive room manager, among other positions.
She most recently served as executive guest service manager at the Vanderbilt Condado Hotel, where she worked since the pre-opening of the property.