Appointments at Scrub Island, Sacred Heart Univ, AT&T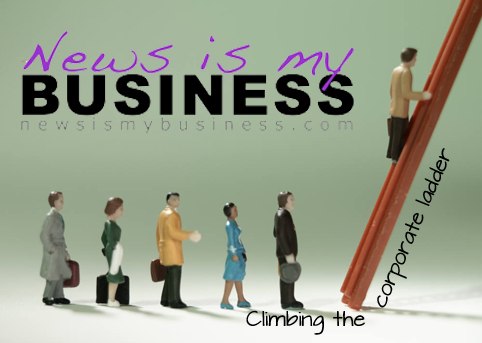 Scrub Island Resort, Sacred Heart University and AT&T have made recent executive appointments filled by Puerto Ricans or that will affect the island from abroad.
Scrub Island Resort names Edwin Torres to head food, beverage
Scrub Island Resort, Spa & Marina announced the appointment of Puerto Rican born Edwin Torres as the resort's new director of food and beverage, as well as to oversee three primary restaurants: Caravela, the resort's fine-dining outlet featuring updated continental classics combining traditional Italian dishes with Caribbean flair; Tierra! Tierra!, a casual, open-air restaurant overlooking the pool; and One Shoe Beach Bar & Grill located on North Beach.
In addition to the restaurants, Torres will draw on his extensive hospitality experience to direct the resort's catering, room service and special event operations.
"Based on his lengthy tenure within the Marriott brand and track record in the industry, we are very confident in Edwin's abilities to successfully direct and elevate the food and beverage services at Scrub Island," said Anura Dewapura, managing director of Scrub Island Resort, Spa & Marina.
With nearly 15 years of leadership success in the hospitality food and beverage arena, Torres has held positions at world-class luxury hotels and resorts in the Caribbean and the continental U.S.
Prior to joining the team at Scrub Island Resort, Torres was food and beverage director at Renaissance Riverview Plaza and Renaissance Battle House Hotel & Spa in Mobile, Ala., assistant food and beverage director at Grand Hotel Marriott in Point Clear, Ala. and food and beverage manager at Hyatt Dorado Beach in Dorado, Puerto Rico.
In these positions, Torres successfully reduced costs, boosted guest and event satisfaction, and was instrumental in the acquisition of a AAA Four-Diamond rating for his property.
Sacred Heart Univ. appoints new communications director
Sacred Heart University President José Jaime Rivera recently announced the appointment of Carmen Ana Miranda-Rivera as director of the Communications Department.
Miranda-Rivera holds a Ph.D. in Information Science from the University of La Laguna, Canary Islands, a Master of Science in Broadcasting from Boston University, and a Bachelor of Arts in Public Communication from the University of Puerto Rico. She also has a Certificate in Management and Leadership in Education, from the Institute of Higher Education at Harvard University in Cambridge.
Her vast professional experience includes the holding posts as director of the Department of Communication at UPR Humacao; director of Distance Learning at the UPR's central administration; assistant dean of Academic Affairs at the UPR, Río Piedras campus; academic senator, UPR Humacao and acting rector of the same campus.
In addition, she has served as Director of the Film and TV Unit at the UPR's Center for Teaching Development and Improvement, and as a member of the Puerto Rico Higher Education Council's advisory board in charge of new masters programs in Puerto Rico.
AT&T names Joe York president of Florida, Puerto Rico USVI markets
AT&T recently announced that Joe York has been named president of AT&T Florida, in charge of overseeing the company's local, state and federal government relations and business and consumer affairs operations in Florida, Puerto Rico and the U.S. Virgin Islands.
York will also work closely with community and business leaders, elected officials and others at AT&T to continue to bring advanced communications technologies, including mobile 4G LTE and other broadband services, to consumers and businesses.
"I am truly humbled by this opportunity. It has been my great fortune to work for such an outstanding company.  AT&T is a great company because of its people, and I am honored to serve our 15,000 plus employees in Florida, Puerto Rico and the USVI," said York, who prior to his most recent promotion served as vice president of Legislative & Regulatory Affairs at AT&T Florida.
"Our company's 130-year heritage in Florida is deeply rooted in the communities we serve and where we raise our families," said York. "Our purpose is to help enable Florida be a more connected State and to continue our legacy of investment, job creation, innovation and community engagement."
In his most recent position at AT&T, York directed the company's political, public policy, regulatory, legislative and consumer affairs operations for AT&T in Florida. A veteran of state and local politics, York was managing partner of Arnall & York, a Government Affairs Consulting firm, prior to joining AT&T.
York currently serves as chairman of the board of the Jacksonville Port Authority and serves on the board of directors of Associated Industries of Florida and Leadership Florida.