Aquafina launches special bottle to benefit Susan G. Komen Puerto Rico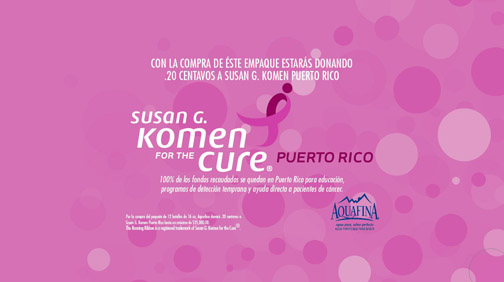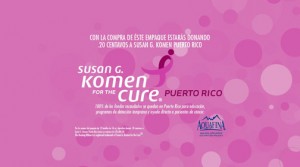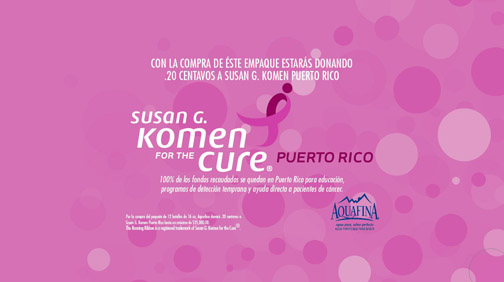 Water bottler Aquafina is introducing a special 16-ounce package to raise funds for the Susan G. Komen Puerto Rico foundation dedicated to fighting breast cancer. For every 12-bottle package sold, Aquafina will donate 20 cents to the organization, to support its education efforts and early detection programs.
The bottles and packaging, available only for a limited time, bear the organization's iconic pink ribbon in solidarity with the struggle for the cause. The product will be available in stores and commercial establishments islandwide.
"We're honored that Aquafina has identified the fight against breast cancer and Susan G. Komen as part of its social responsibility platform," said Carla Sánchez-Silva, executive director of Susan G. Komen Puerto Rico. "One hundred percent of the funds raised through this campaign will remain in Puerto Rico to be used for breast health education and address the need for early detection, treatment and support to women, patients and breast cancer survivors."
Aquafina is distributed by PepsiCo.