Arecibo's National University College offers customer service seminar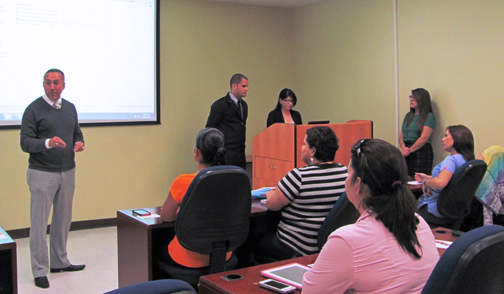 National University College's Arecibo campus recently offered a workshop titled "Interpersonal relations in labor and customer service areas," sponsored by the school's marketing department and aimed at small and mid-sized businesses.
This initiative is part of a series of projects organized by NUC Arecibo for the improvement and revitalization of the sector in the region. The workshop drew attendance from managers, salespeople, librarians, and artisans from the towns of Arecibo, Hatillo, Camuy and Barceloneta.
"If you want your business to be successful, it's not enough to provide a good service, you have to exceed customer expectations," Francisco Nunez, rector of NUC Arecibo, told participants.
In the near future, NUC Arecibo experts will offer free workshops on marketing, public relations, and accounting, among other topics of interest to the sector. The next workshop will focus on "Integrating technology and accounting in your business," school officials said.