DDR assessing damage to 12 malls, re-opening uncertain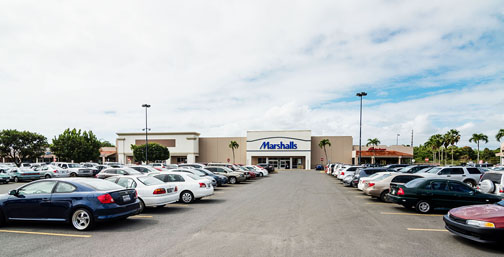 DDR Corp., which manages 12 malls throughout Puerto Rico, said today its Plaza Palma Real shopping center in Humacao sustained the most damage, while the remaining properties were less affected by Hurricane María.
Plaza Palma Real, the 448,915 square-foot mall had portions of its roof and façade ripped off by the storm's powerful winds, said David Lukes, president of DDR.
The company's 11 other assets sustained less significant damage, including numerous instances of roof damage and lost HVAC units, roof leaks, missing or damaged pylons and other signage, and a wide range of downed trees and other damage to landscaping.
The company is working to clean up debris and make short-term repairs to reopen these assets as quickly as possible.
However, it remains unclear when re-openings will occur due to a variety of uncertainties including the availability of power and other utilities.
DDR maintains insurance on its assets in Puerto Rico with policy limits of more than $350 million for property damage, along with coverage for business interruption. The company's insurance policies remain subject to various terms and condition including a deductible of approximately $6 million.
Meanwhile, Lukes said the company is working on providing assistance to its staff on the island.
"We have been in contact with all but one team member in Puerto Rico, and we continue to work to provide basic supplies to our team and their families given the current challenging living conditions on the island," said Lukes.
"We also have made steady progress assessing damage to our assets on the island, and are preparing our repair plans," he said.
"We expect full recovery to span a significant period of time given damage to Puerto Rico's critical infrastructure and the current difficulty procuring building materials and making necessary repairs."