'Atención Atención' creators nab SBA top honor for P.R.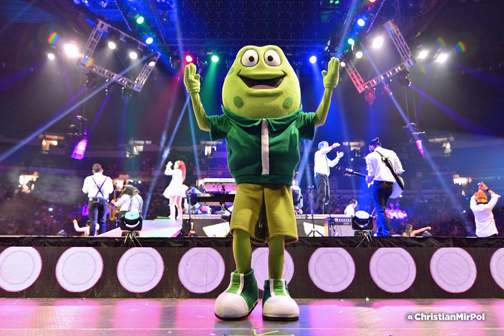 The U.S. Small Business Administration announced Thursday it has selected Víctor Miguel Rivera-Solanas and María Paula Rivera-Solanas, the creators of the Atención Atención educational TV show for pre-schoolers, this year's "Small Business Person of the Year" for Puerto Rico.
The local winners, as well as those representing the rest of the U.S. mainland, have been invited to attend ceremonies in Washington, D.C on April 30 – May 1 where they will be honored with their individual award along with recognition of the three runners-up and the naming of the "2017 National Small Business Person of the Year."
"We are thrilled that the brother and sister team of Víctor Miguel and María Paula Rivera-Solana, owners of 'Atención Atención,' will have the opportunity to compete among our nation's finest entrepreneurs," said SBA Puerto Rico and U.S. Virgin Islands District Director Yvette T. Collazo.
"Emmy and Latin Grammy award winners, and recognized by the United Nations as promoters of peace through Music as a Global Resource, these professionals are not only committed to children's education and social wellbeing, but also to Puerto Rico's economic development. We look forward to bestowing their award in May as we celebrate Small Business Week on the island," she said.
Each year since 1963, the president has issued a proclamation calling for the celebration of National Small Business Week.
National Small Business Week is set as the first week in May, and this year the dates are April 30 – May 6 with national events planned in Washington, D.C., New York City, Indianapolis, Dallas and Fresno, Calif.
Víctor Rivera is a music therapist and the musical and creative director of "Atención Atención," a band that uses pop-rock music to deliver educational content in a cheeky, humorous way to children.
"Its colorful cast of characters teaches the audience about language, math, social skills and arts," according to its description on its Facebook page.