AT&T's speed throttling unleashes calls to TRB, Facebook group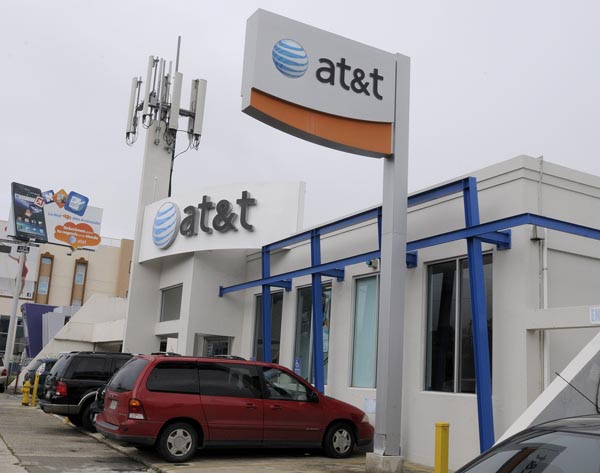 The apparent customer discontent related to AT&T's decision to throttle speeds for heavy data users signed up to unlimited plan unleashed a stream of phone calls and emails to the Puerto Rico Telecommunications Regulatory Board, which fielded about 120 of them between Wednesday and Thursday, News is my Business learned.
However, TRB President Sandra Torres confirmed that none of the consumers have filed a formal complaint to enable the agency to launch an investigation into AT&T's recent practice.
"Many people are calling the agency directly and we're telling them that they need to exhaust the administrative procedures with their provider first, so they don't lose their rights," she said. "We have to wait until the customer files their initial complaint with their provider and after the process concludes, if they're not satisfied with the outcome, then they would come to the agency with their appeal."
The TRB does not have the legal authority to initiate an investigation on its own, as do other stateside regulatory agencies, including the Federal Communications Commission.
Earlier this week, Torres told El Nuevo Día that the agency would look into any complaint filed to determine whether AT&T has breached its contract agreement with unlimited customers, for which it could be liable for a fine of $25,000 per day, up to $250,000 per affected customer. If the complaint is filed as part of a class-action suit, the fine could reach $5 million, she said.
A local telecom source who spoke to News is my Business anonymously, said while AT&T has an image problem on its hands because it has not reacted locally to their upset customer base, the wireless carrier has the right to apply speed controls on excessive users, even if they are on unlimited plans.
"Basically what is happening here is that they've noticed that they have a minority hogging data by misusing their smartphones for other things other than regular Internet surfing and streaming in detriment to other customers who make the right use of their devices," said the source. "They have a right to make sure that everybody is using the network fairly."
Numerous attempts to reach local AT&T officials for comment were unsuccessful Thursday, as requests were referred to stateside company spokespeople.
A representative for the wireless carrier who spoke on the condition of anonymity said "AT&T would never take measures that were not permitted under the contract with the customer."
Late last year, AT&T announced they would be cutting their data speeds as part of an attempt to manage data usage on its network. The company said it would base its actions "on a number of local market conditions — such as spectrum, network capacity, and overall local data usage."
AT&T said its decision is affecting only 5 percent of its subscribers, an estimation Torres believes is low. Furthermore, she said if the company has based its business on offering technologies that require high speeds and certain bandwith, "that go beyond the regular phone, then they have to have an adequate infrastructure in place, because otherwise they're going to run into this problem."
Upset customers take to Facebook
Unsurprisingly, it did not take long for the AT&T issue to hit Facebook, through the "Querida AT&T: "Ilimitado" significa sin límites" ("Dear AT&T: "Unlimited" means without limits") group page.
As of late Thursday, more than 400 people had "liked" the group for "AT&T de Puerto Rico clients who signed up for an unlimited data plan and are being limited if they use more than 2.5 gigabytes a month."