Puma Energy buys BP's aviation business in Puerto Rico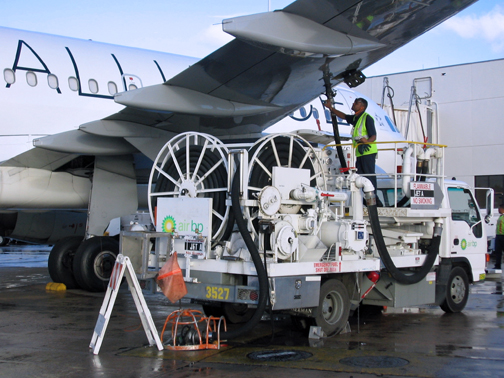 Puma Energy, the globally integrated midstream and downstream energy company, announced Monday it has signed a purchase agreement with BP to buy its local aviation business in Puerto Rico. The terms of the transaction were not disclosed.
Subject to regulatory and other approvals, Puma Energy hopes to complete the sale by the middle of 2015. Puma Energy will assume operatorship of the site at the Luis Muñoz Marín International Airport in San Juan, which services more than 8 million passengers per year.
Puma Energy has long-established supply partnerships with commercial and general aviation customers, including some of the world's leading airlines. Puma Energy already serves more than 45 airports around the world with airport and into-plane operations, which conform to Joint Inspection Group and International Air Transport Association standards. Puma Energy is also a fuel group strategic partner of IATA.
"This acquisition will allow us to provide secure supply of fuel for Puerto Rico's aviation needs, and is further demonstration of our long-term commitment to the Island. It will also allow us to widen supply options across the Caribbean and Americas" said Rodrigo Zavala, chief operating officer for Puma Energy Americas.
Meanwhile, Puma Energy's Global Head of Aviation, Diego Lamarche, said the decision to acquire BP's aviation business in Puerto Rico comes at an important time for the regional fuel industry.
"The Caribbean market faces a reliance on aviation imports after the shutdown of several refineries, and we believe this asset strengthens and diversifies our position as Puerto Rico's largest fuel retailer," he said.
The acquisition will complement Puma Energy's existing aviation business, which includes a lengthy list of customers — AeroMexico; AirFrance; Air Namibia; Avianca; Delta; Egyptair; Ethiopian; JetBlue; KLM; Lufthansa; Qatar; Spirit; Thomas Cook; United; US Army; American Airlines; British Airways; DHL; Emirates; Kenya Airways; LAN; Oman Air; South African Airways; Swiss; Turkish Airlines; Quantas; Ethiad; Air Niugini; Air Force One; Air Force Two.
The acquired Puerto Rico business supplies JET A, as per international quality standard, the company said.
Puerto Rico is the regional hub for Puma Energy's Americas business, and home to a network of 350 retail sites and 175 employees. The refurbished Puma Energy Bayamon Storage terminal now has a capacity of 517,000 m3.