Bahía Urbana to close '14 with more than 100 events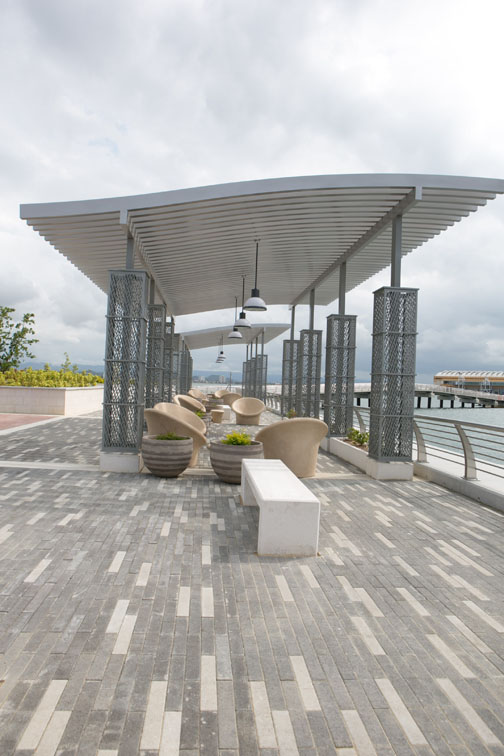 Bahía Urbana, a mixed-use entertainment venue in the San Juan Bay area, will close 2014 with more than 100 events between box office and free events for the community, and an estimated 250,000 attendees, General Manager Linnette Isona said.
"This is a unique venue in the San Juan Bay area… a privileged location that welcomes visitors and tourists throughout the week," Isona said. "But we are also blessed with the support of our people — Puerto Ricans have turned Bahia Urbana into a successful space where they can enjoy variety of events that run the gamut from concerts, movie nights and sports parties to culinary festivals, salsa dancing nights and jazz sunsets," she said.
The $40 million Bahía Urbana complex — located between between Piers 7 and 8 in Old San Juan — was inaugurated in May 2013. In late 2012, the Bahía Urbana operation and management contract was granted to SMG Latin America.
An additional 12 events are on the agenda for November and December, including the "Christmas Illumination Fantasy," a family event on Nov. 29 with live music, fireworks and artisans; and "Guavate en la Bahía," beginning Nov. 30th as a tribute to Puerto Rican typical Christmas cuisine.
Other scheduled events are this week's "Flash Back Halloween Party" on Oct. 30th with 1980s and 1990s music, and "Navitown," an amusement park with machines, inflatables games and bounce houses slated to run from Dec. 24 to Jan. 2015.
Bahía Urbana's outdoor space, and its circular "festival lawn," are attractive sites for producers, promoters and the different audiences they appeal to "because they know that besides a breathtaking spot and five-star service we pride ourselves in our surveillance and security protocols," Isona said.
Among the new attractions at Bahía Urbana is a children's carousel that operates on weekends, as well as colorful candy popcorn and cotton candy machines. This area can be rented out for birthdays and private parties, she said, noting that every space on the grounds is available for private use.