OFG Bancorp names COO, CFO; GM names president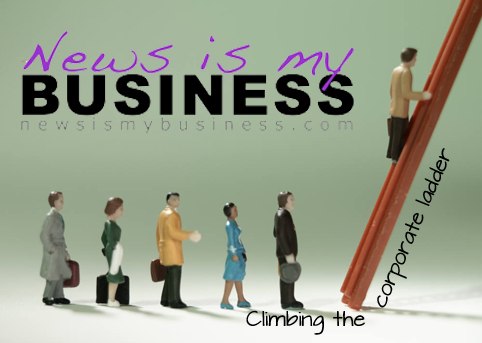 OFG Bancorp announced high-ranking executive appointments Wednesday, while GM Security Technologies named a new president recently.
OFG announces executive appointments
OFG Bancorp named Ganesh Kumar, formerly executive vice president and CFO, as senior executive vice president and COO, in charge of all retail operations, which collectively represent OFG's largest revenue generating business.
Meanwhile, Maritza Arizmendi, most recently senior vice president corporate finance and chief accounting officer, was appointed executive vice president and CFO, succeeding Kumar.
OFG Board President and bank CEO José Rafael Fernández said Kumar's new role culminates efforts to consolidate all retail functions, end to end, under one customer-centric structure.
Kumar will also be in charge of OFG's strategic business development and expansion endeavors. Kumar, 52, who has a doctorate in management from Case Western Reserve University in Ohio, joined OFG in 2004 as an EVP and has been the CFO since 2012.
"Ganesh's expanded role signals the emergence of Oriental as a premier retail bank in Puerto Rico and reflects our emphasis on achieving a clear differentiation in how we deliver our products and services," Fernández said.
"With such focus, we have been able to exploit innovative customer facing technologies to grow our retail portfolio and achieve solid financial results," he said.
"With this move, Ganesh's position, as the second ranked executive at OFG, is solidified. This is an integral part of our succession plan," Fernández said.
"It also is a clear recognition of his past contributions to our success and the key role he is playing in our business development and expansion. Ganesh has been instrumental in transforming OFG, implementing our strategic vision, and leading our acquisition and integration efforts, with Eurobank in 2010 and BBVA's Puerto Rico operations in 2012. We look forward to this next chapter in our progress," Fernández said.
Meanwhile, Arizmendi, 48, a Certified Public Accountant and attorney, will be responsible for corporate finance, accounting and financial planning, reporting and business analytics.
She has been SVP Corporate Finance and Chief Accounting Officer since 2014. Arizmendi will report to Fernández and joins him, Kumar and Carlos O. Souffront, OFG's General Counsel, as a member of the now four-person executive committee.
"Maritza's new position as EVP and CFO continues her stellar career in banking," Fernández said. "She joined OFG when we acquired BBVA PR, where she had served as CFO and Treasurer, Senior Vice President of Financial Planning, and Vice President of Risk Management."
Prior to its acquisition by BBVA PR, Arizmendi was vice president of Loan Review at Poncebank. She started her career at PricewaterhouseCoopers, where she was a senior auditor. She holds both a BS in Accounting and Juris Doctor from the University of Puerto Rico.
"We look forward to working with Maritza in her expanded role and welcome her insight as a new member of the Executive Committee," Fernández said.
Kumar and Arizmendi will continue to jointly handle investor relations and communications with Wall Street.
GM Security Technologies names president
GM Security Technologies recently announced that Héctor Guillermo Martínez has been appointed president of GM Security Technologies.
He assumes the challenge of continuing to strengthen the company in its Puerto Rico headquarters, as well as to continue its expansion in the northern region of Latin America with international operations and business development in Panama, Dominican Republic, Costa Rica, Ecuador, Colombia and Trinidad & Tobago, generating new business, boosting its integral security solutions (cybersecurity and electronic security) and continuing to guarantee its customers with world-class data security and technology.
Martínez has been serving as executive vice president of strategy and development, leading strategic initiatives that provide continuity to the development and consolidation of solutions and services, which allow companies to accelerate the progress of their business.
With a recognized professional experience of more than 15 years, which has led him to perform widely in the areas of information technology, physical and logical security, operations, project management, business development, among others. In addition, he is specialized in meeting the IT needs of emerging markets that represent growing economies, where technology is a fundamental factor for its development and evolution.
Prior to joining the GM Security Technologies team, Martínez lived in Singapore for six years where he was responsible for leading the security practice of EMC Corporation and RSA throughout the Asia-Pacific and Japan region with the Office of the chief technology officer, focusing on cybersecurity initiatives, e-security, project management, and positioning EMC and RSA in Asia-Pac region.
Since 2004, he has been a licensed private investigator, focusing on forensic investigation and analysis certified through the Puerto Rico State Police. Hector G. has also been certified as a Personal Protection Specialist (PPS) at the "Executive Protection Institute" in Berryville, Virginia, United States. Additionally he is certified in ISO 27001 LI by the "International Organization for Standardization" and PCI-QSA (Payment Card Industry Qualified Security Assessor) by the PCI SSC (Payment Card Industry Security Standards Council).
The executive holds an MBA from Zicklin School of Business at New York City University, and is a graduate of the executive program of the MIT Sloan School of Management and BSc Wagner College in New York.