Bahía Beach Resort golf course nabs USA Today honor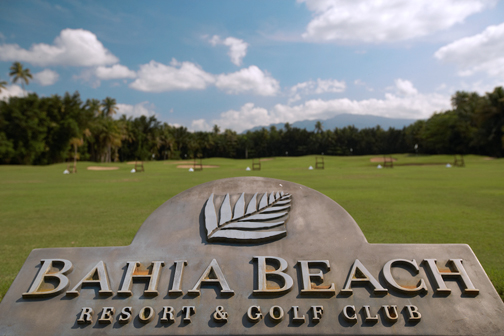 Bahía Beach Resort & Golf Club in Río Grande has been named one of the "Top 10 Best Caribbean Golf Courses" by USA Today as part of its "10Best Readers' Choice Awards," the hotel announced.
Readers chose the winners among a variety of categories, placing the Bahía Beach Resort & Golf Club placed in the sixth position in the ranking.
"We're delighted to have been chosen by the readers of USA Today as one of the 10Best Caribbean golf courses," said Alberto Ríos, general manager of Bahía Beach Resort & Golf Club.
"Visitors to Bahía Beach will discover a paradise for travelers who not only love to golf, but also love to experience the unique nature of Puerto Rico," he added.
USA Today 10Best asked a panel of golf and Caribbean travel experts to nominate their favorite Caribbean golf courses. After the expert panel chose the nominees, USA Today readers voted for the top 10 in an online poll during the month of January.
Open since 2008 and managed by Troon Golf, the golf course at Bahía Beach was Robert Trent Jones Jr's first design project in Puerto Rico. The course ranges from 7,000 yards from the championship tees to 5,253 from the forward tees, with the additional tee placements, including junior tees, in between. A par-three course is also included in the practice area.