Buffalo Wild Wings to open 4 local restaurants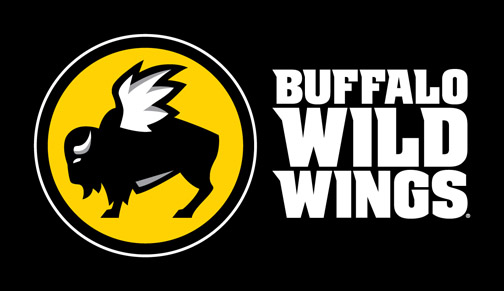 With more than 835 restaurants in the United States and Canada, Minnesotta-based Buffalo Wild Wings announced plans to expand its footprint outside North America by opening four restaurants in Puerto Rico by 2016.
The first two locations will be operating in the extended San Juan metropolitan area by late 2013, News is my Business learned.
To develop the Puerto Rico locations, Buffalo Wild Wings has teamed up with Orlando-based Sunshine Restaurant Corp., which currently operates nine of the sports bar/casual dining restaurants in Central Florida, and has been listed as one of the region's five fastest growing privately held companies.
In an interview with News is my Business, Sunshine Chairman Norman Gross said after five years of scouting the local market — more aggressively in the last 12 months — the company decided to take on the task of breaking into the Puerto Rico market, where plans call for ultimately opening as many as 10 restaurants.
The first two restaurants, which will likely open in San Juan and Caguas, will entail a combined investment of between $4 million and $5 million, he said. Each location will generate about 80 jobs and will span about 7,000 square feet of interior space and another 2,500 square feet of exterior facilities.
"We feel that based upon what the other casual dining concepts have done in Puerto Rico and the current locations that we have, we'll do well on the island," Gross said.
According to the most recent public data available, an average Buffalo Wild Wings restaurant generates about $2.6 million a year in revenue.
"Our projections are that on average, our restaurants in Puerto Rico will do about 50 percent better than in the states," the executive added.
The Buffalo Wild Wings restaurants combine a sports bar environment with casual dining, and feature a variety of made-to-order menu items including its namesake Buffalo, New York-style chicken wings. The Buffalo Wild Wings menu specializes in 20 signature sauces and seasonings with flavors ranging from Sweet BBQ to Blazin'.
"After eight years of growth in Central Florida, leading Buffalo Wild Wings' expansion into the Caribbean is an exciting opportunity for our shareholders and team members," said Sunshine CEO Andrew L. Gross. "We've been serving the large Puerto Rican population in the Orlando metro and this move into Puerto Rico is a logical expansion for Sunshine and the Buffalo Wild Wings brand."
To build out its Puerto Rico footprint, Sushine is also scouting the market for a local partner "who has extensive experience in restaurant development and management in Puerto Rico," Norman Gross said. "We feel that having a local partner who knows the cultural differences and market make our expansion more efficient."
In addition to entering the Puerto Rico market, Buffalo Wild Wings also announced plans to take its brand to the Middle East, signing a 22-unit development agreement with the Olayan Group, an international enterprise and restaurant operator in the Middle East and North Africa region headquartered in Saudi Arabia.
The agreement includes locations in Saudi Arabia, the United Arab Emirates and options for four additional Middle Eastern countries over the next six years.