Liberty Business, Adtran to offer enhanced connectivity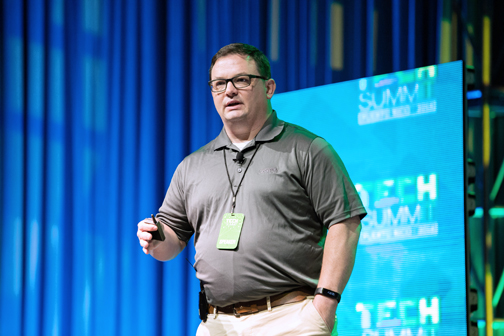 Liberty Business, Liberty Puerto Rico's business division, announced Tuesday it has selected ADTRAN Inc. as a networking and communications equipment provider to further enhance its service and connectivity capacity for Puerto Rico's business sector.
Liberty Business also featured ADTRAN's Business Development Manager Greg Luhman, who presented his lecture "10G Broadband Is Now a Reality-NG-PON2 and XGS-PON" at Tech Summit Puerto Rico 2016 that took place at the Puerto Rico Convention Center in San Juan.
Headquartered in Huntsville, AL, ADTRAN was tapped for its technology's versatility, Liberty officials said. Its multi-service chassis enables Liberty Business to deploy services such as carrier Internet, legacy TDM, GPON and DWDM, just to name a few.
"We chose ADTRAN after a very rigorous evaluation process because they meet our business operations' most demanding requirements and give us the capability of granting higher service guarantees," said Antonio Llona, vice president of Liberty Business. "ADTRAN's equipment offers great synergy with our services platform because of its versatility, cost-effectiveness and deployment ease, thus providing us with a much more robust solution to serve our customers."
ADTRAN's vendor-agnostic customer premise equipment is also a great advantage because it allows Liberty Business to provide technology services and products that cover its customers' wide range of telecommunication needs and customize business solutions for them.
"Optimal Internet connectivity is crucial for business operations, particularly in today's economic climate. Our partnership with Liberty Business not only pairs us with a high-quality telecom services provider, it also makes us a contributor to the island's economic development," said Mitch Fleming, vice president, service provider sales for ADTRAN.
Another reason Liberty Business established this partnership with ADTRAN is the company's link to Liberty Global, Liberty Puerto Rico's parent company, the company said. Balan Nair, Liberty Global's executive vice president and Chief Technology Officer, is a member of ADTRAN's Board since 2007.
So far, Liberty Business has upgraded 40 percent of its network with ADTRAN's equipment. This latest upgrade in Liberty Business' telecom infrastructure is just part of the division's continuous evolution. Liberty Business has been serving the business sector in Puerto Rico for nine years and currently offers all of its services throughout the entire island.
The division recently launched its own corporate identity, along with its dedicated website, logo and media campaign with the slogan "A tu medida" ("Made to Order.")
Liberty Business provides an array of business services that include symmetric Internet broadband speeds of 3Mbps to 10Gbps, dedicated Ethernet services for interconnection between locations, advanced telephony services (SIP and PRI) video services and service guarantees.
The division's customer base spans several mission critical application industries that require a highly stable signal and service level. These include the island's hotel, transportation, banking, finance and health sectors, among others.