Carelon Global Solutions expands operations in Puerto Rico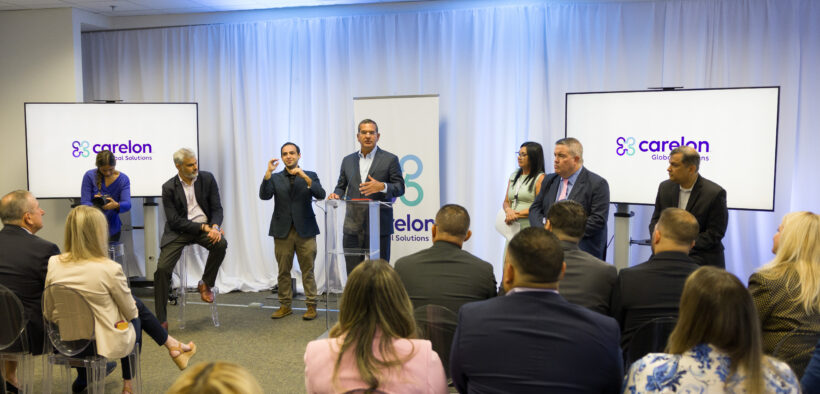 Carelon Global Solutions, a health care solutions company dedicated to simplifying complex operational processes to improve the health of the health care system, has inaugurated in San Juan its first bilingual call center, which will serve as an epicenter to provide services to its Spanish-speaking markets. 
Along with the announcement of the opening of the 32,000-square-foot facility, the company confirmed it will be hiring 700 part-time and full-time employees for "well-paid" positions that offer ongoing professional growth and training programs, as well as such benefits as a health plan, vision plan, life insurance, vacation leave and retirement plan.
"Puerto Rico represents a unique opportunity for Carelon, since it provides a pool of highly trained, bilingual talent in a country that offers U.S. regulatory advantages due to its relationship with the United States," said Carelon President Rajat Puri.
"We're convinced that this decision will support the rapid expansion of our services into other areas or lines of business, resulting in a successful relationship for both parties," Puri said during his visit to the facility.
To serve its Spanish-speaking clientele globally, the company seeks to recruit high-caliber talent on the island who have clinical experience and expertise in digital and technological research, customer service and claims adjustments to support Carelon's growth and advanced health care business operations.
"Our emphasis is on diversity and inclusivity, supported by training efforts for the development of new skills, acquired skills or retraining to recruit and retain talent. We know that Puerto Ricans have a proven track record of delivering the best customer service experience because it's part of our culture," said Rosa Maldonado, who is in charge of Carelon Global Solutions' operations on the island.
"Recognizing that our main asset is our people, we are here to become not one of, but the best employer on the island," she added.
Carelon Global Solutions has presence in four other global markets, including the Philippines, India, Ireland and the United States, and has a workforce of more than 25,000 employees.
"We're here to stay and grow together. Puerto Rico is already an important market for Carelon because of the potential and talent we know it has and can bring to our business," said Puri.
"We're excited that the island is the fifth market where we have operations, allowing us to increase Puerto Rico's presence and recognition exponentially as an important player in the labor market, particularly at the health level," Puri said.