Cargo volume up 26% at Port of San Juan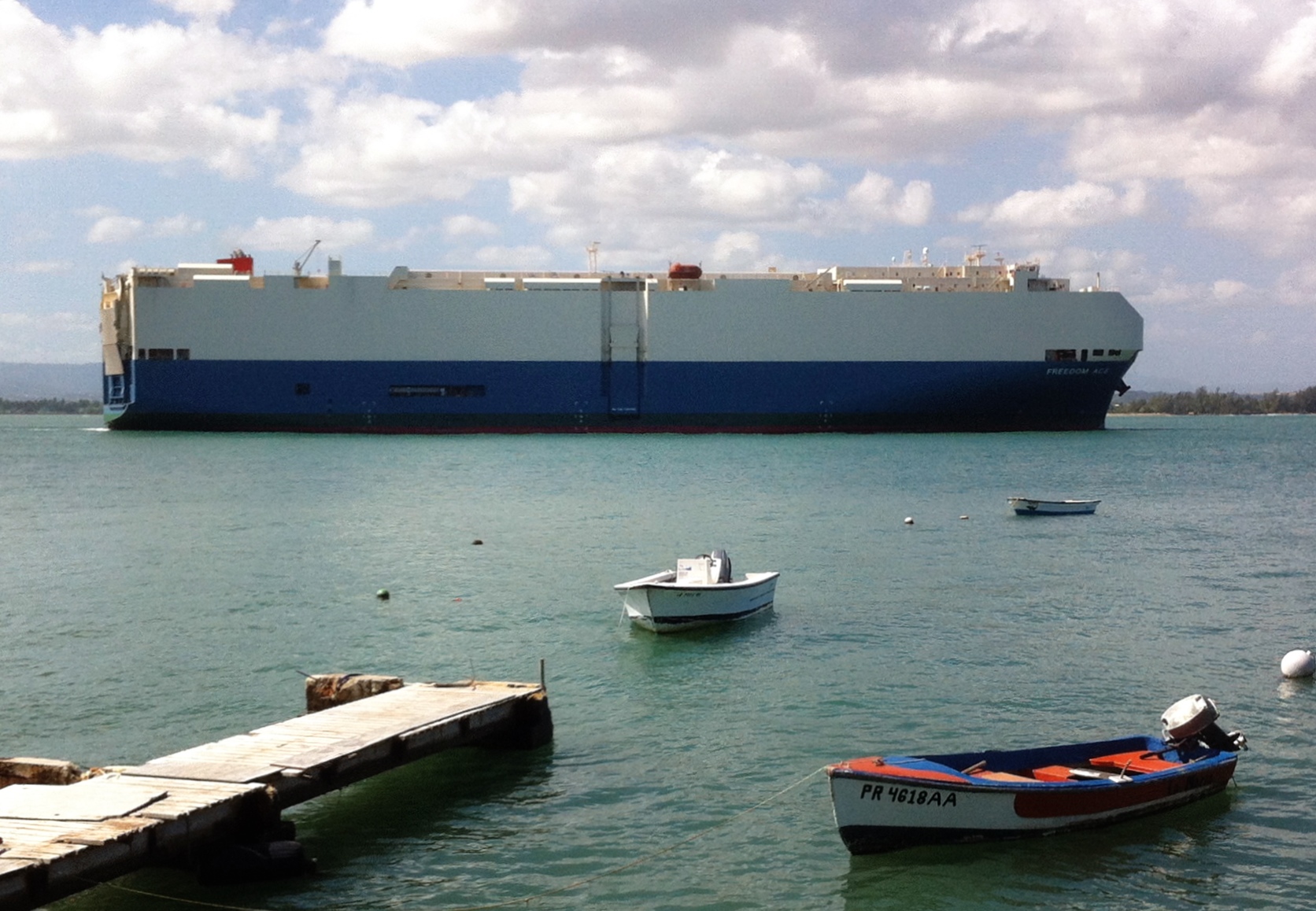 The Port of San Juan has recorded a 26 percent increase in total cargo movement during the first seven months of Fiscal 2013 in comparison to the same period in 2012, Puerto Rico Port Authority Executive Director Víctor A. Suárez said Wednesday.
Furthermore, he confirmed that containerized cargo reflected a 37 percent jump from July 2012 to January 2013. During the first seven months of Fiscal 2013, 6.5 million short tons of cargo arrived to the three main docks at the Port of San Juan, namely Puerto Nuevo, Puerta de Tierra and Isla Grande.
"The Port of San Juan reflects a growing trend in its cargo operations. The first seven months of Fiscal 2013 show significant increases of 26 percent in total cargo and 37 percent in containerized cargo," said Suárez.
The total 6.5 million haul includes 5.3 million short tons transported in containers, which in turn represents 1.4 million additional tons when compared to the same period last year.
"Based on this trend, we're optimistic about the future of operations at the Port of San Juan," said Suárez.
As for cruise ship passengers movement, he said that although the numbers reflect a drop for the period, the future is encouraging because of potential new in the pipeline.
"The new agenda at the Port Authority is much more ambitious and aggressive about the cruise ship industry," Suárez said. "We have new announcements pending related to operations at the Port of San Juan, agreements that will significantly impact the tourism and hotel industries, and the overall economy because they are attractive offers, including the arrival of imposing mega cruise ships."
So far, movement at the Old San Juan cruise ship pier seems to be picking up. Earlier this week Royal Caribbean International, confirmed to the Puerto Rico Tourism Company that it will homeport in San Juan starting May 18, from where it will sail three routes to neighboring islands year-round.
Puerto Rico stands to gain some $10 million from the new business, Tourism Company Executive Director Ingrid Rivera-Rocafort said.
Meanwhile, Disney Cruise Lines is also set to call San Juan home in 2014, when it will assign its Disney Magic ship to offer new routes to the Southern Caribbean.