DR once again leads in Caribbean tourism arrivals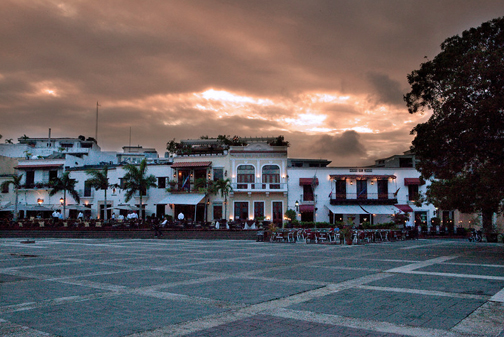 The undisputed king of Caribbean tourism, the Dominican Republic consistently attracts more visitors to its shores than any other country in the region. In 2012, the D.R. — a popular destination known for its low prices and friendly people — saw a 7 percent growth in arrivals, reaching more than 5 million.
Not content with that number, the Dominican government recently boosted the annual budget of its Ministry of Tourism by $61 million to reach the ambitious goal set by President Danilo Medina: 10 million tourists a year within 10 years.
The country's Central Bank reported that during the first seven months of 2013, just over 2.93 million tourists visited the D.R., up 0.81 percent from the same period a year ago. The country received 83,577 more U.S. tourists compared to the year-ago period, but travel from Central America, Asia and Europe is down.
Between January and July 2013, the biggest segment of tourists visiting the D.R. came from North America (60.4 percent), followed by Europe (24.5 percent), South America (10.18 percent), Central America and the Caribbean (4.57 percent) and the rest of the world (0.25 percent).
Another growth market is Russia, with an increase of 16,072 passengers in the first seven months of 2013. The Russian government already has a consulate in Punta Cana and is considering opening a second one in Puerto Plata, because both destinations are popular with Russian tourists (thanks to a D.R. promotion office in St. Petersburg). Daily flights on Transaero direct from Moscow are filled with wealthy Russian tourists eager to spend money.
Other countries that have seen increases in the number of tourists traveling to the D.R. include Germany (up 12,697 travelers in the first seven months of 2013); Chile (up 8,359); Sweden (up 5,917); Brazil (up 4,469) and Great Britain (up 3,895).
Government statistics show that 63.6 percent of all tourists flying to the D.R. arrived at Punta Cana International Airport. Another 18.8 percent flew into Santo Domingo's Las Américas International Airport, and 9.46 percent via Puerto Plata International Airport.
Aeropuertos Dominicanos Siglo XXI (Aerodom), the concession holder, which operates the airports in both Santo Domingo and Puerto Plata, said it intends to build a hotel, convention center and cargo terminal at Las Américas, and a new control tower at Puerto Plata. Works to improve facilities for security staff and install modern alternative power systems are proposed for other terminals.
In total, Aerodom plans to invest $350 million on infrastructure for both airports. It also wants its concession contract extended by another eight years, to end in 2038. Aerodom currently pays the Dominican government 6 percent in gross income. The company said that to date, it has invested $440 million in the facilities under its charge.
The Dominican Ministry of Tourism has begun an urban renewal project for the colonial zone of Santo Domingo. The intention: to improve the experience tourists have when visiting this UNESCO World Heritage Site.
Architect Maribel Villalona said the first phase will center on Isabela la Catolica and Arzobispo Merino, Presidente Billini and Arzobispo Portes streets. The $29.7 million project is funded by the Inter-American Development Bank.
Villalona said the plan foresees the installation of underground power and phone lines as well as new signage, sewers, parking, sidewalks and pedestrian areas. The program will take around eight months and will result in improvements at Ozama Fort, the Museum of Casas Reales, the Columbus Alcazar and other leading historic sites. The San Francisco monastery ruins will become a cultural and arts center.
Sansouci Port of Santo Domingo has contracted Coralux SA to dredge and maintain the Río Ozama estuary where cruise ships dock. The investment will also fund expansion of the Sans Souci tourism dock on the port's eastern side, and a major cleanup and improvement of the port in order to facilitate the arrival of larger-tonnage ships.
The D.R. is not yet a major cruise ship destination compared to nearby rivals such as Puerto Rico and the U.S. Virgin Islands.
During the 2011-12 cruise season, the country received just under 270,000 cruise tourists, including 213,000 transit passengers and 57,000 passengers embarking on cruises in the D.R. Of the transit passengers, 85 percent disembarked and visited the country. Along with crew, they spent a total of $21.4 million, or $49.31 per passenger, while homeport visitors spent $133.82 each, according to the FCCA study.
That will change in 2014, when Carnival Cruise Line opens its $65 million Amber Cove Cruise Center along the Bay of Maimón, near Puerto Plata on the north coast. The project, which broke ground in May 2012, represents one of the largest cruise industry investments ever made in the Dominican Republic.
A joint venture between Carnival and the Rannik family's Grupo B&R, the mammoth cruise port will accommodate up to 8,000 passengers and 2,000 crew daily. The 30-acre facility is expected to host more than 250,000 cruise passengers in its first year of operation — bringing cruise ships back to Puerto Plata after a 30-year absence.
According to a Carnival press release, Amber Cove will feature a welcome center with a variety of retail offerings, including a marketplace for locally sourced Dominican crafts and souvenirs, as well as a wide range of themed restaurants and bars.
"Amber Cove promises to be a spectacular facility that will serve as a gateway for cruise guests to experience the natural beauty and wonder that makes the Dominican Republic such an attractive tourist destination," said Giora Israel, Carnival's senior VP of global port and destination development, said in a press release.