CBP inaugurates new facilities in Crown Mountain St. Thomas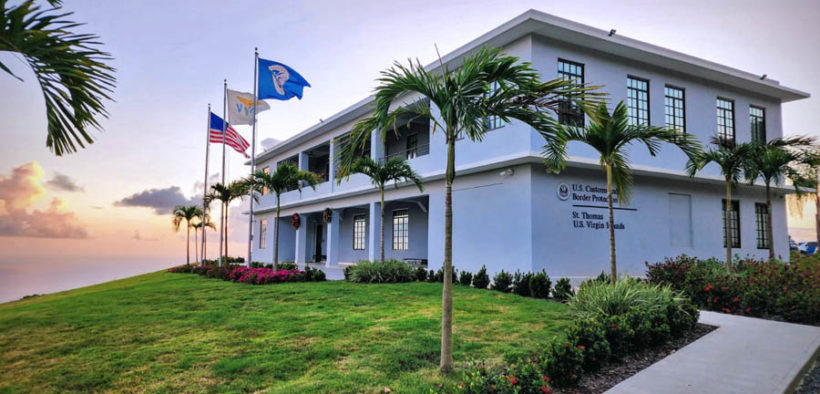 U.S. Customs and Border Protection (CBP) inaugurated its new facilities for the Area Port of St. Thomas in Crown Mountain.
"With this new facility CBP will better secure and facilitate legitimate trade and travel throughout the US Virgin Islands," stated Diane Sabatino, CBP's Deputy Executive Assistant Commissioner for the Office of Field Operations.
"The Port Office truly symbolizes OFO's resilience and serves as a reminder of the great partnerships in the United States Virgin Islands that support our mission and make our employees proud to be a part of this great agency," she said.
For the ribbon cutting event DEAC Sabatino provided short remarks, along with Todd Bellew St. Thomas Area Port Director, Ray Martinez, USVI Police Commissioner, and Conrad Francois, Representative from the Office of Congresswoman Stacey E. Plaskett.
The Area Port of St. Thomas is now located in Crown Mountain. The office also is the site of the new K-9 kennel, and provides space for federal, state, and local stakeholder engagement.
The facility will be fully modernized with state-of-the-art communications and security features, operating and administrative spaces, fitness center and training areas.