Centro Crece marks 10-year anniversary fostering economic liberty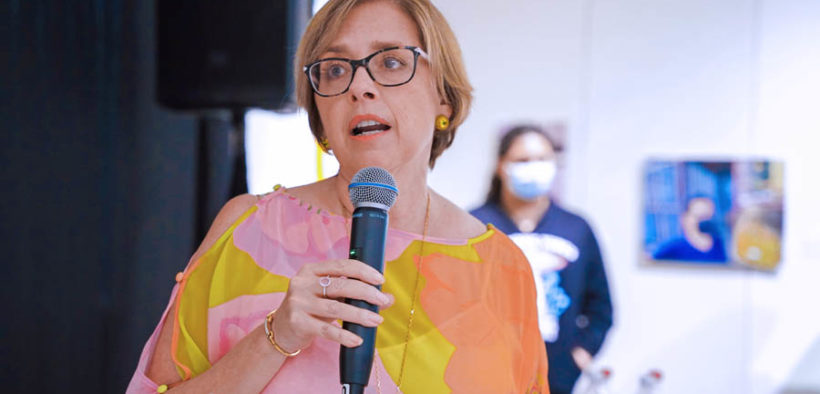 The Center for Economic Renewal, Growth and Excellence (Centro Crece, in Spanish) is celebrating its 10-year anniversary dedicated to fostering economic liberty values, self-management and entrepreneurship to help reduce poverty while supporting financial progress in Puerto Rico.
In an interview with News is My Business, Centro Crece Executive Director Tere Nolla said that over the past 10-years, the nonprofit has essentially been dedicated to addressing three focus areas: improving the ease of doing business in Puerto Rico, combating poverty and growing entrepreneurship.
"And we see entrepreneurship as a tool to combat poverty," Nolla explained. "The three areas go hand in hand in hand, because as there is an [improvement] in the ease of doing business and Puerto Rico is more competitive, we are promoting growth and economic activity that in turn leads to more job and entrepreneurship opportunities here in Puerto Rico."
As more opportunities are created for people living in "vulnerable economic conditions," they have more chances of being able to progress and find economic stability, the executive director explained.
"And that is what Crece's function is about … promoting that environment where Puerto Ricans and people who live here can enjoy a better quality of life that is supported by economic stability," she said.
Over the past 10 years, Centro Crece has also managed to place its "mission into action," while achieving important goals.
Nolla further added that "we have produced valuable studies including the first Economic Freedom Index in Puerto Rico and the Competitiveness Toolkit," and established programs that have produced positive results, such as Lemonade Day, Portraits of Prosperity and conferences and panels with globally recognized speakers, the most recent of which was held with the former president of Argentina, Mauricio Macri.
She explained that the Economic Freedom Index is a data-driven, objective research project aimed at analyzing the level of economic freedom in Puerto Rico and comparing it with states in the mainland U.S.
By sharing findings with lawmakers, educating the public and tracing paths for policy reform, "the index can be used to create databases and drive positive change," Nolla stressed.
Meanwhile, the Competitiveness Toolkit program educates – and holds accountable – elected and appointed government officials and business leaders.
The toolkit includes data on starting a business on the island, and the time required to obtain a construction permit that can be used to create more effective systems and procedures to foster free enterprise.
Pointing to the nonprofit's programs, Nolla noted that for the Portraits of Prosperity program introduced last year, more than "50 youngsters from 18 schools and universities sent in submissions for Crece's newest project to highlight entrepreneurship activity in Puerto Rico and its value to our communities through visual arts. At the San Juan photography exhibit, we hosted 800 visitors from across the island."
As for Lemonade Day, it "creates opportunities for youth to plan and operate their own businesses and reap the rewards of hard work while also saving and sharing some of their profits," Nolla said. "In the last four years, over 4,500 children and 1,500 parents and mentors have participated in Lemonade Day's unique learning experience. In 2023, we will offer our Lemonade Day program in public school classrooms, significantly expanding our reach by adding up to 3,000 more kids."