Suiza Dairy, Chocolate Cortés launch new local product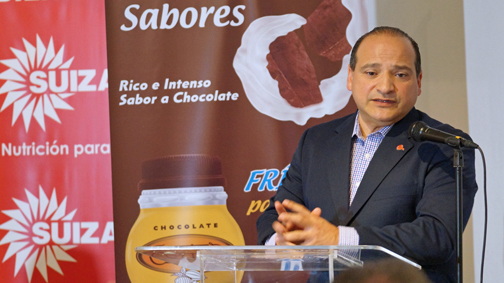 Two of the most recognized brands in the Puerto Rican market have joined forces to create a new cold, ready-to-drink Cortés Chocolate product, that is 100 percent manufactured in Puerto Rico and combines Chocolate Cortes' rich consistency with Suiza's fresh milk.
This is the first time that two highly recognized Puerto Rican products come together to create not only a new product, but also a new category in the food industry.
"This joint venture with Cortés Hermanos & Co. creates a product with an intense, rich flavor, another alternative that supports Puerto Rico's fresh milk sector, which is the leader in the island's agriculture industry," said Francisco Pérez-Corujo, president of Suiza Dairy, during the product launch.
Chocolate Cortés has a heritage of almost 90 years in the market, during which it has been recognized by its high quality products.
"With this venture, we bring together our rich, pure, high-quality chocolate with Suiza Dairy's fresh milk to delight our consumers with a delicious and unique flavor," said Cortés Hermanos & Co. President Ignacio Cortés.
Manuel Reyes-Alfonso, executive vice president of the Puerto Rico Marketing, Industry and Food Distribution Chamber (known as MIDA), noted the importance of innovation and teamwork in the food industry to face the present economic challenges.
"Our industry, represented by these two great companies, is reinventing itself and investing in the creation of new products that are manufactured here," he said. "This benefits consumers, who can get high quality products, and strengthens our economy because it secures jobs in both companies. In addition, this new product shows the collaborative potential of industries in the same sector, which should serve as inspiration for the industry and the island."