CienciaPR receives $186K grant to promote science education post-María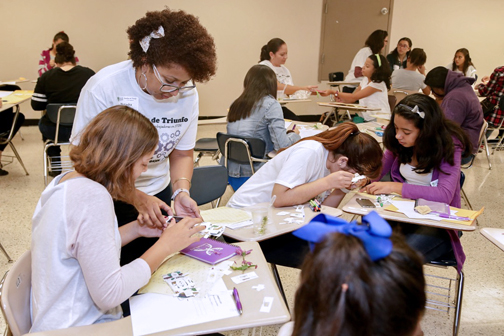 Nonprofit Ciencia Puerto Rico (CienciaPR), in collaboration with Yale University, received a grant from the National Science Foundation (NSF) to encourage Puerto Rican students to explore, present, and implement scientific solutions to the challenges created by hurricanes Irma and María.
The grant, amounting to $186,086 for one year, was one of 23 granted by the federal agency to do research in Puerto Rico related to the natural disasters, and the only one in the field of education.
The project will train 40 middle school teachers and principals to implement a series of project-based learning science lessons that are relevant to Puerto Rican culture. Through the lessons, students will identify how science can address pressing needs in their schools and communities, in relation to the availability of drinking water, and changes to terrestrial ecosystems, among other issues.
The participating schools will receive the lessons developed by CienciaPR, which are aligned with the standards of the Puerto Rico Department of Education, as well as the materials necessary to implement them, which include the innovative paper microscope known as Foldscope. They will also receive support to present the results of the projects to their communities and disseminate them through the CienciaPR.org website.
"This project seeks to transform adversity into a positive challenge, an opportunity to learn that empowers students to be agents of change in their communities. We want students to be critical thinkers and problem solvers, a central goal of CienciaPR's new strategic plan," said Giovanna Guerrero-Medina, executive director of Ciencia Puerto Rico, and a researcher at Yale University.
CienciaPR will not only train and offer tools to educators, but will be analyzing the feasibility of implementing these socially and culturally relevant PBL lessons to serve the whole student population after a natural disaster, the organization said.
The project was inspired by a collaboration between CienciaPR and Echar Pa'lante, a multisector group that promotes a better quality of life through education and entrepreneurship.
Shortly after Hurricane María, CienciaPR participated in a call launched by Echar Pa'lante for the creation of lessons that would help Puerto Rican students continue their learning in the midst of the crisis while addressing the challenges created by the natural disaster at the same time.