Claro deploys 4G LTE network in Puerto Rico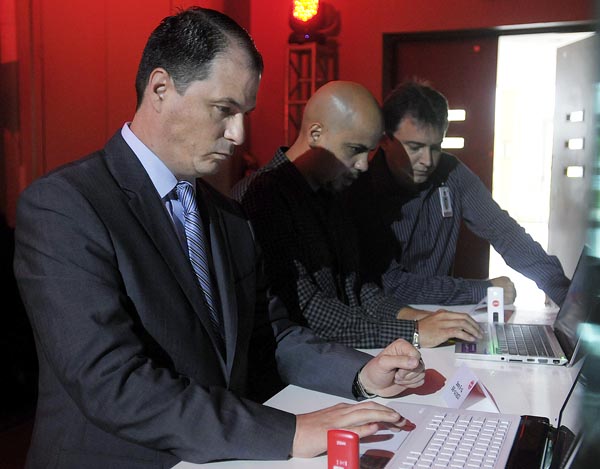 Telecommunications provider Claro Puerto Rico announced Wednesday it has officially switched on its next-generation 4G Long-Term Evolution digital platform in San Juan, Ponce and Mayagüez, as this media outlet first reported last month.
Through the next-generation platform, users can browse the web on their mobile devices at speeds up to 30 megabits per second, among other benefits.
"We're pleased to announce the deployment of Claro's 4G LTE network with which our users can surf the Internet from their mobile devices at high speeds and with a better experience," said Claro President Enrique Ortiz de Montellano.
"Since 2007 we have invested more than $1.3 billion in our networks — more than any other service provider — to provide Puerto Rico with infrastructure on par with global trends," he said.
The introduction of Claro's 4G LTE network is the result of ongoing investments made by the company to provide cutting edge technology and connect a larger number of people, he said.
"This level of investment is the most important on behalf of any local operator and includes the installation of fourth-generation LTE wireless telecommunications infrastructure, fiber to the node and households, and modernizing stores and customer service centers," he said.
Claro will deploy its LTE network in stages while keeping its CDMA, 2G and 3G networks, so consumers are not affected by the network improvements. By having access to faster speeds, consumers will have access to features associated with greater network and handset capacity, such as high-definition video, multi-player gaming and faster upload and download speeds.
To complement its network launching, Claro has added several LTE-capable devices to its product lineup, including the Motorola Razr HD, the Nokia Lumia 900 LTE, the Samsung Galaxy S III and the ZTE MF820 wireless modem.
Claro now joins competitors AT&T de Puerto Rico, T-Mobile Puerto Rico and Open Mobile in providing LTE speeds and devices.