Club Mezcal joins mix at Lote 23 gastronomic park in Santurce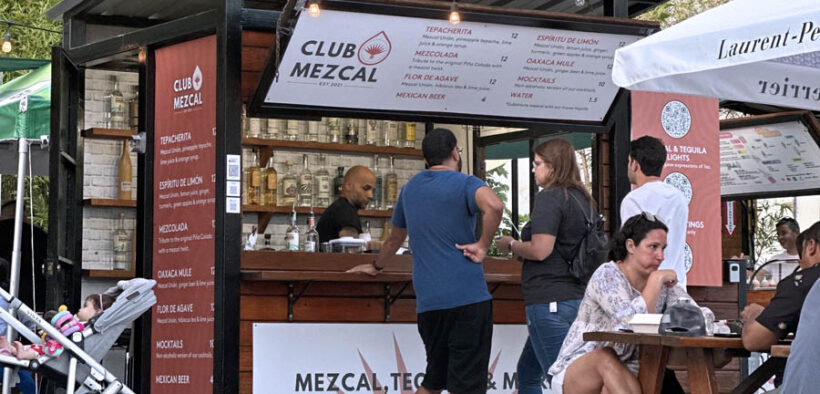 Club Mezcal, a concept dedicated to promoting the culture of mezcal — a distilled beverage from the agave plant originally from Mexico — in Puerto Rico through tastings, pairings and collaborations with local chefs, last month opened a kiosk at the Lote 23 gastronomic park in Santurce.
"For more than two years, we have been able to connect with mezcal lovers and foodies who want to learn more about the mysticism of this spirit native to Mexico," said Paul González, the founder of Club Mezcal.
"At the same time, we have seen how the mezcal and tequila categories have taken on more prominence in the offerings of bars and restaurants, and the number of brands that continue to arrive in Puerto Rico," he said.
The evolution of Club Mezcal has been facilitated by the support of Jump All In! by Lote 23, an incubator program for businesses in the gastronomic industry that promotes the expansion and growth of culinary entrepreneurs, he added.
Club Mezcal has a curated menu centered on agave distillates. Foodies have the opportunity to enjoy more than 35 labels of mezcals and tequilas, curated "flights" to broaden the palate, and several signature cocktails made to pay tribute to mezcal and tequila while complementing tropical flavors and ingredients that pair perfectly with the attributes of the spirit.
As part of the Club Mezcal philosophy, all cups and straws are made with residual material from tequila production.
"This mezcalería is much more than a bar, it is an inclusive educational space that represents my love for gastronomy, for Mexico and for agave distillates. What we intend to create in the space is to foster the mezcal category on the island so that more Puerto Ricans know about its history and diversity, while also offering an alternative when it comes to enjoying a cocktail experience," said González, who is also a certified bartender.
Among the cocktails offered at the kiosk are two variations of the traditional margarita: One of them contains pineapple tepache and the other features hibiscus tea produced by local company Alou The. Club Mezcal also offers a tribute to the classic Piña Colada, a cocktail made with mezcal named the Oaxaca Mule, and the house specialty, Espíritu de Limón, which combines ginger, turmeric, green apples, lime and other ingredients.
"For us, Club Mezcal is an atypical bar that allows foodies the opportunity to try something new with each visit. Sharing our passion for gastronomy helps us innovate and contribute to the economy of the vibrant Santurce community," said Félix Armenteros, a partner of Club Mezcal.