New $40M rum distillery opens in Cidra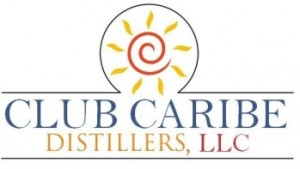 The Puerto Rico Industrial Development Company in conjunction with company officials announced Wednesday the start of operations of a new rum distillery on the island, Club Caribe Distillers LLC.
The new venture is the result of a $10 million investment to purchase machinery and equipment and another $30 million to retrofit the former GlaxoSmithKline plant in Cidra, where Club Caribe will create 25 new jobs to start its new production line. Its annual payroll is estimated at $1 million, government officials said.
"We're transforming the facilities of the GlaxoSmithKline plant that closed in 2009 in Cidra, into a center of industrial productivity, which among other things, includes establishing the new distillery," said Alberto Rivera, senior vice president of Club Caribe Distillers.
The agreement that enabled the drinks manufacturer to establish its new venture in Cidra will be good for 20 years, starting in fiscal 2012, and is the latest in a series of agreements the government is striking with local rum companies to boost the industry.
"Club Caribe Distillers, LLC will be the third rum distillery in Puerto Rico and will generate new sources of income from federal taxes on local rum," said Economic Development and Commerce Secretary José Pérez-Riera, explaining that, under the Federal Rum Excise Tax Refunds program, the government of Puerto Rico receives a refund of $13.25 per gallon from the $13.50 excise that is imposed per gallon of rum sold in the U.S.
The other two local rum operations are Bacardí and Destilería Serrallés.
"We see a great opportunity to increase consumer demand for local rum in the United States, which will benefit the economy of Puerto Rico and its industry," Rivera said.
Among the brands that the new company will market are Club Caribe, a white rum, and Black Roberts, a spiced rum.