Op-Ed: Ban the Bag! Law 247 compliance to begin soon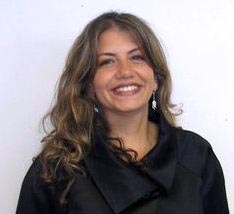 People find plastic bags to be convenient to carry their groceries. On the other hand, they are an inexpensive service stores and businesses provide to customers. However, plastic bags are harmful to our waterways and oceans and represent a threat to marine ecosystems and other wildlife
Due to this, many countries have adopted laws that range from bans to taxes and restrictions on the use of single use plastic bags. In Puerto Rico, we are already taking a huge step with the approval late last year of Law 247 to ban plastic bags. A few days ago, the U.S. Virgin Islands signed a bill (No. 31-0379) that will restrict the use of plastic shopping bags in the territory beginning in 2017.
In Puerto Rico, we have beautiful days most of the year and people love to spend time near bodies of water and beaches as well. This translates into a large amount of trash going into the water.
Eighty percent of the trash in the ocean comes from the land, washed up from our streets and beaches into storm drains and sewage treatment plants or directly into the water. Eighty percent of that trash is plastic.
Plastics don't easily break down in the aquatic environment. Ocean currents act like shredders turning plastic into smaller and smaller pieces (microplastics) that end up in fish and wildlife, as they mistake plastics for food and eat it. Plastics contain additives and animals take in these toxins when they ingest it. By 2025, for every three pounds of fish in the ocean, there will be one pound of plastics.
Annually, around a billion bags are used in Puerto Rico alone. Less than one percent is recycled because it costs more to recycle them than to make new ones. Thus, they end up in one of our 29 landfills, in the street where — due to their lightness — they are carried to a storm sewer during a heavy rain, blown away and stuck in trees or polluting our beaches, just to name a few.
In 2011, 44,147 plastic bags were found in beaches all throughout Puerto Rico during the International Coastal Cleanup Day. In 2014, they were the 7th most collected item worldwide.
Proliferation began in the 70s
The proliferation of single-use plastic bags started in the late 1970's when customers began to replace their own reusable bags and with paper bags provided by grocery stores. The novelty caught up with every single kind of business and by the 1990's, they were mainstream all over the world. It is relevant to note that plastic bags can take 400 to 1,000 years to disintegrate. They are not strong enough for heavy groceries, thus sometimes they are used doubled.
For many years, in Puerto Rico, plastic bags were treated as a visual pollutant. All of that changed when the Municipality of Rincón, known all over the world for its famous surfing beaches and for housing Puerto Rico's first mainland marine reserve (Tres Palmas), successfully adopted the first plastic bag ban in Puerto Rico in 2014.
The project was initiated as part of EPA's Region 2 Leadership Development Program in 2013 with the challenge to reduce the amount of plastic bags that enter into the environment in Puerto Rico. Ordinance 6, signed in January 15, 2014 prohibited the sale or distribution of single-use plastic bags.
A coastal cleanup held in Rincón in August 2015 yielded zero plastic bags. Similar events have followed with similar results. In the past, 50 to 70 plastic bags were found per cleanup. The key for the success of this ordinance has been education, dialogue and the involvement of community groups in Rincón and adjacent areas. Cabo Rojo and Vieques, followed in 2015 and 2016. However, Rincón remains the gold standard and a case being studied all over the world.
The success of Rincón, led the Gov. Alejandro García-Padilla to sign the law approved by both chambers of the Puerto Rico Legislature on Dec. 29, 2015. Law 247 bans all businesses (except duty free shops and those that sell prepared food) from dispensing plastic bags and compostable bags to customers. Those already providing paper are in compliance with the law.
The law makes it mandatory for supermarkets to display signs explaining the new law. Stores are also responsible for training and educating their employees on the ban. The Solid Waste Management Authority is in charge of the outreach and education plan. Business owners have 12 months (that began on Dec. 30,2015) to posts signs and educate customers and employees. After that, and for the subsequent six moths, businesses in violation of the law will get a warning.
After June 2017, businesses and stores not compliant with the law will be subject to a penalty of $100 for the first violation, $150 for the second violation and $200 for any subsequent violation. The Department of Consumer Affairs is the responsible enforcement agency.
What options do consumers have? Very simple. To carry their own reusable bag. Law 247 defines a reusable bag as one that can be used up to 125 times and hold up to 22 pounds. It also has to be made of cloth or any other material not harmful to the environment.
The problem with plastics in our waterways and oceans is very complex. The solution is very simple: carry your own reusable bags. Be part of the solution!