COFINA constituents call out gov't inaccuracies related to IVU collections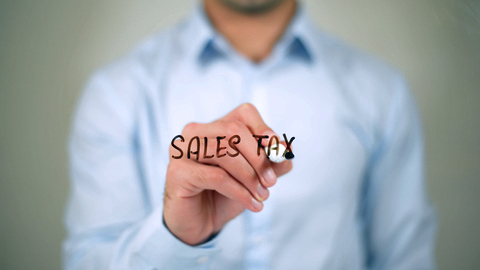 A group of Puerto Rico Sales Tax Financing Corp. (known as COFINA in Spanish) stakeholders expressed concern about the government's alleged release of inaccurate information about Sales and Use tax (SUT) collections.
In a joint statement, the group that includes Ambac, the COFINA Seniors Coalition, National Public Finance Guarantee Corporation and the Puerto Rico Funds, which collectively accounts for more than $6.5 billion in COFINA bonds, raised a red flag regarding the government's January 2018 revenue report released March 8.
"As the citizens of Puerto Rico look to their government for leadership and transparency, we are concerned that the public's continued receipt of inaccurate information about the island's financial situation now extends to SUT collections," the group stated.
"This troubling pattern is adversely impacting every one of Puerto Rico's residents and stakeholders by extending — rather than accelerating — the expensive restructuring process as well as critical post-hurricane recovery efforts intended to revitalize the island. The latest misrepresentations can be found in last week's report on net revenues, which distorts SUT collection data," they added.
The group claimed that the report omitted that post-hurricane SUT collections are strong and they continue to trend upward despite ongoing power outages and the full SUT exemptions that the government invoked for small businesses, mid-size enterprises and prepared foods between November 2017 and January 2018.
"The government's report did not account for these exemptions, which reduced revenues by approximately $60 million. Adjusting for the government's decision to reduce revenues, year-over-year SUT collections are down approximately 6 percent through March 2, 2018," the group claimed.
"This figure is far smaller than the misleading 11 percent decline reported by the government, and it reinforces the fact that SUT collections remain robust even in the aftermath of recent devastating hurricanes," they added.
In addition, Puerto Rico's Treasury Department attributes lower SUT revenue flowing to the General Fund to the fact that the required buildup of cash within the COFINA structure concluded in February instead of in early January, as was the case in 2017, they said.
"Last week's report does not mention that the government of Puerto Rico enacted Law 84, which altered the flow of funds to COFINA by redirecting 0.5 percent of the SUT to municipalities beginning in July 2017. Had this change not been made, COFINA would have been funded in January 2018," the group of stakeholders noted.
Looking ahead, there is real cause for optimism based on data that indicate February 2018 SUT collections are in-line with February 2017 figures, they said.
COFINA, which is the most widely-held bond issuance among local savers and retirees, remains Puerto Rico's most affordable vehicle to re-access the capital markets going forward.
"The structure has consistently provided financing at a lower cost than General Obligation debt. These are just a few of the reasons why we call on the administration to shift from obfuscating the facts and undermining COFINA to driving a transparent, pro-growth agenda for the future," they said.