AlChavo.com continues to expand, strengthen platform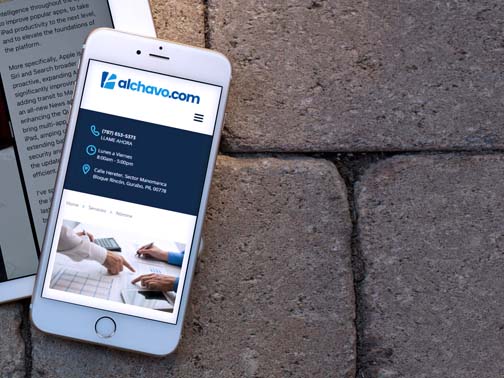 Online accounting and payroll financial solutions firm AlChavo.com recently launched a new payroll module, while it continues to expand its local and foreign presence by the hand of Microsoft's internet cloud "Azure," the 16-year-old company announced Tuesday.
Its current portfolio includes more than 350 companies (approximately 1,200 users,) the vast majority of them small and medium-sized businesses that have benefited from AlChavo.com's online accounting and payroll services.
AlChavo.com recently introduced a new module or unit for payroll systems known as "Attendance" — a type of electronic puncher that uses real time GPS technology and automatically report to the supervisor or boss the time of entry and departure of their employees — and a 'self-service portal,' a communication mechanism between client and the platform. All of this through programming of a proprietary platform supported by Microsoft Corp. since 2001.
AlChavo.com is an interactive and bilingual portal that deals with the tasks of accounting and payroll via the internet. This year, AlChavo.com joined the Microsoft cloud through its infrastructure as service (IaaS, for its acronym in English) "Azure," which has enable the company to export its software for financial management in and outside of Puerto Rico in other countries such as Costa Rica, soon in the Dominican Republic, and then in Panama or Chile.
"We are very pleased to enter the platform of 'Azure', we're certain it has been fundamental in the growth of our company, to have all services integrated in the same place and this allow us to continue developing more effective tools for our clients," said Antonio Secola, president of AlChavo.com.
"This is one of the main things offered by our firm, to allow our clients to perform their accounting tasks whenever, wherever, since they have access from a mobile application," added Secola.