Convention Center District Authority renews contract with ASM Global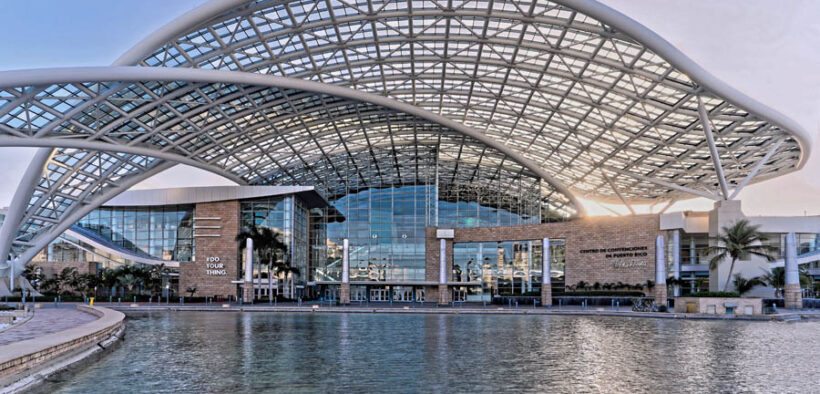 The Puerto Rico Convention Center District Authority has renewed its management contract with private operator ASM Global to continue running the Coliseo de Puerto Rico José Miguel Agrelot, Puerto Rico Convention Center, and the Antiguo Casino in Old San Juan.
ASM Global has signed a long-term renewal contract to maintain its two-decade strategic and operational role with these properties, following its role in helping guide the venues to a just-concluded and record-breaking 2023 financial performance, officials said.
ASM Global has not yet responded to requests regarding the length of the contract extension.
"Our partnership with ASM Global has been fundamental in crafting and implementing a successful promotional, marketing and operational strategy that has yielded consistent growth in creating awareness of Puerto Rico as the ideal destination for conventions, meetings and a wide array of premium special events, thus helping foster the island's tourism efforts as well," said Mariela Vallines, executive director of the Puerto Rico Convention Center District Authority.
The Puerto Rico Convention Center is the largest in the Caribbean and among the most technologically advanced in the Americas. It features more than 600,000 square feet available for multiuse events, meetings, conferences and exhibitions and is known for its design and functional spaces that can accommodate up to 25,000 visitors simultaneously.
The Coliseo de Puerto Rico José Miguel Agrelot is the largest indoor arena in Puerto Rico for entertainment, with a capacity for 18,500 spectators.
"Coliseo de Puerto Rico is one of the world's most profitable arenas and has been featured and consistently ranks among the top 15 in ticket sales globally," said Jorge L. Pérez, regional general manager for ASM Global.
"Similarly, the Puerto Rico Convention District has been the recipient of multiple accolades and distinctive achievement awards for its overall excellence. Overall, our premier properties on the island have welcomed 20 million visitors since opening, and we look forward to the continuation of this partnership," he said.
"ASM Global is committed with the Puerto Rico Convention Center District Authority as strategic partners in the expansion and continued success of Puerto Rico's award-winning venues and convention facilities," Pérez added.
Meanwhile, the Antiguo Casino, a historic building from 1917, showcases Beaux-Arts architecture, verdant gardens, balconies, white marble floors and a swirling grand central staircase, and is listed on the National Register of Historic Places.
"We're incredibly proud to work with a client as visionary as the Puerto Rico Convention Center District Authority. Its determination to position Puerto Rico at the forefront of the industry is admirable," said ASM Global President Ron Bension.
"It continues to be a pleasure to play a role in executing a plan to highlight the many attributes that the island has and what these wonderful venues have to offer," he said.
"As business partners, ASM Global has ensured first-class service and facilities, expanding traffic and incremental record-breaking revenues for the Puerto Rico Convention District properties over the years," Vallines said.
"Their world-class management expertise and team have been key in achieving unsurpassed business objectives that have garnered multiple global industry recognitions for Puerto Rico and ASM Global," she said.
"We look forward to this continued partnership and collaborative alliance to reach even greater milestones for our convention district and for Puerto Rico's economic development," Vallines added.