CooPACA to open Guaynabo branch; launching online, mobile apps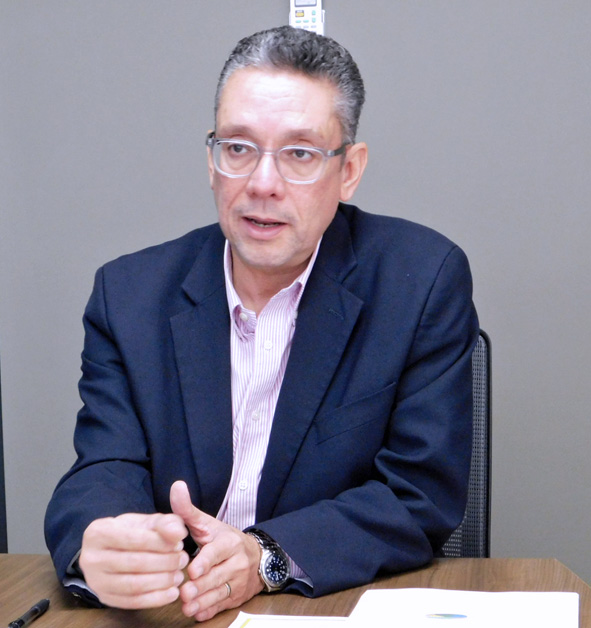 The Cooperativa de Ahorro y Credito de Arecibo (CooPACA) announced the expansion of its branch network with the opening of its first location in the municipality of Guaynabo, investing some $350,000 to move into the former Banco Popular building.
The new location, slated to open later this month, joins CoopACA's existing 13 branches, which include the municipalities of Cataño, Carolina and Trujillo Alto. The credit union decided to open in Guaynabo to serve its 2,000 members in the area, said William Méndez-Pagán, CEO of CooPACA in an interview with this media outlet.
"We had been after this location for years. There was much interest from other businesses for it, but we were able to negotiate with the Jardines Shopping Center mall and reached an agreement a year ago for it," he said, adding CooPACA secured a 16-year lease for the property.
Once open, the executive said the plan is to develop the services that the area needs — CooPACA will join five local and three federal credit unions already operating in and around Guaynabo.
The executive did not rule out the expansion of the branch network, although in the short term there are no plans for new openings. Méndez stressed that, following a "controlled growth strategy," CooPACA has achieved solid and organic growth in both the number of members and financial assets — a trend that has not stopped after the passage of Hurricanes Irma and María. CooPACA currently has more than 106,000 members and its assets surpass $600 million, which makes it the largest credit union on the island.
In the first three quarters of 2018, CooPACA has reflected an increase of $40 million in its loan portfolio, which translates into a growth rate of more than 13 percent.
The credit-union's loan portfolio totals $351 million, gross, split across different categories: $30 million in commercial loans, or 8 percent of the total; $80 million in auto loans, or 22 percent of the portfolio; $70 million in mortgage loans, or 20 percent; $161 million in personal loans, or 43 percent; and $9.5 million in credit card accounts, or 7 percent.
"It's a good balance, it provides stability," Méndez-Pagán said. "The growth in auto loans has to do with the aftermath of María, as money has been flowing in to cover cars that were totaled."
According to the credit union's annual report for this year, CooPACA's liquidity at the end of 2017 was more than $249 million, which represents $175 million in excess of the amount required by The Public Corporation for the Supervision of Puerto Rico Cooperatives (COSSEC, for its initials in Spanish.)
Aside from growing physically, CooPACA is also expanding technologically, Méndez-Pagán said.
Beginning in the first quarter of 2019, CooPACA will make available to its members a new MasterCard Debit card, as well as an improved solution that will allow the "YouOpen" application to apply for loans online and the quick opening of new accounts.
Recently, CooPACA invested $1.5 million to launch a new technological platform, which serves as the basis for offering these and other new financial products and services over the internet and via mobile. For example, credit union members have the benefit of access to ATH Móvil and a mobile banking application for smartphones, he explained.
"For the first time, we're launching services for non-members, with the goal of converting them into members. But we will not limit them of certain benefits for having their account at CooPACA," Méndez-Pagán said.