Corolla reports 20% February sales growth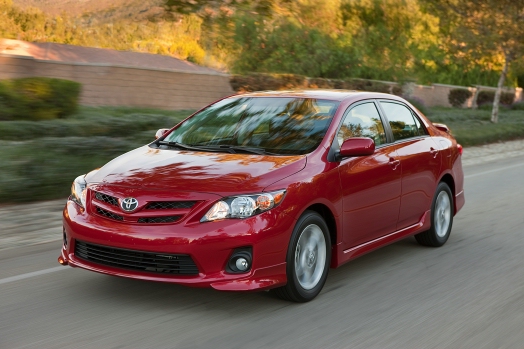 Toyota Corolla 2011
Toyota vehicle sales on the island were brisk last month, when the company reportedly moved 2,081 units, or 20 percent more when compared to February 2010 sales, company officials said Monday.
The sales totals pushed Toyota's local market share to 29.2 percent, with Yaris, Corolla and RAV4 models driving off the lots more frequently. Scion vehicle sales also showed an increase, in this case of 27 percent, mirroring the upturn in stateside sales.
"Judging by these numbers, we'll continue with a slight but continuous month-to-month growth pattern," said Mario Dávila, president of Toyota de Puerto Rico.
Mario Dávila  (Credit: © Mauricio
Pascual)
"This shows Toyota de Puerto Rico's solid standing within the industry," he said, attributing last month's successful run to customer service at dealers, ongoing improvements at every level, the support of Toyota Financial Services, and learning from experience.
The positive sales report is the latest in a string of improvements the automaker has shown since the significant safety issues that prompted significant vehicle recalls in 2010. Earlier this month, Toyota received a shot in the arm from Consumer Reports, which included three vehicles among its top picks of this year.
The Corolla experience
Earlier this month, News is my Business had the chance to test drive the redesigned 2011 Corolla S, one of four models brought to market this year. The vehicle — which is as sleek on the outside as it is on the inside — combines power with refinement, offering a complete driving experience.
On the outside, the car's sleek bumper-to-bumper look makes for a sporty sedan. The Corolla 2011 was designed in Italy, where every element was pieced together to form an aerodynamic, fuel-efficient vehicle.
The smooth riding Corolla S is equipped with a 1.8-liter dual overhead cam, four-cylinder engine that produces 132 horsepower of force. The vehicle comes with either a five-speed manual or electronically controlled, four-speed automatic transmission, experienced during the test drive.
One of the vehicle's most noticeable features, aside from the power contained under the hood, is its capacity to absorb and disperse bumpy street conditions, something that is especially appreciated when driving on Puerto Rico roads.
Interior photo of the Toyota Corolla S
Dávila said the vehicle was designed with safety in mind, as its body includes impact zones in the front and back of the vehicle to minimize impacts in case of an accident. Furthermore, each model includes a tire pressure monitor and reinforced doors. All Corolla 2011 vehicles are equipped with six frontal and lateral airbags for additional protection.
But perhaps one of the Corolla S 2011's neatest features is the integrated Bluetooth connectivity system that gives the driver hands-free access to calls and music players on compatible smartphones. The wireless feature integrates steering wheel controls to answer the phone, control the volume, and skip songs stored in the audio player.