Corona heads Brandz Top 50 most valuable LatAm brands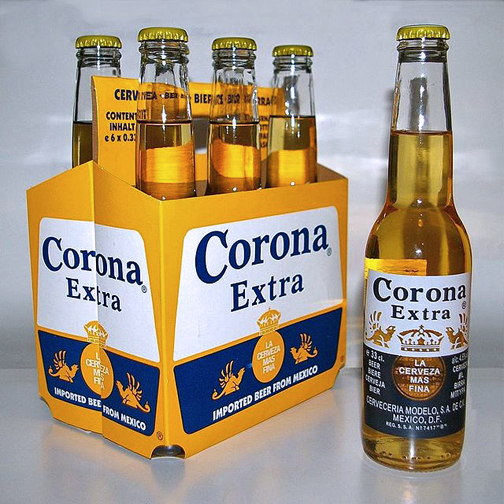 For the second consecutive year, Mexican beer brand Corona has been named the most valuable brand in Latin America, according to the BrandZ Top 50 Most Valuable Latin American Brands 2014 ranking.
The valuation was carried out by Millward Brown Vermeer, and commissioned by WPP. Now worth $8 billion after a 21 percent increase in brand value, Corona's continued strength reflects its solid brand positioning and the positive feelings consumers have towards it — both in Mexico and overseas, the survey noted.
The total brand value of the Top 50 declined 4.5 percent compared with 2013 — decreasing from $135.3 billion to $129.2 billion. Three sectors grew: Beer (+13 percent), food (+21 percent) and retail (+14 percent).
"The brands in these sectors successfully evolved their value propositions to remain deeply relevant to Latin American consumers as they become more prosperous and consumption increases — in particular by implementing strategies to meet the needs of the expanding middle classes," the survey said.
Mexican brands once again held the greatest proportion of the ranking's overall value, with their contribution rising from 29 percent to 33 percent in the last year, led by the strong market performance of beer brands, communication providers, retailers and financial institutions.
Brazilian brands' share of the Top 50 dropped from 28 percent to 24 percent after the country's stock exchange experienced the second largest dip in the world. Chile, where well-positioned retail brands dominate, increased its contribution from 19 percent to 20 percent. Colombia (16 percent) and Peru (4 percent) maintained their positions — financial institutions have the greatest representation in Colombia and beer in Peru. Argentina (1 percent) is represented by oil brand YPF.
"2014 was a very good year for consumer goods brands (9 percent growth) and retail brands (14 percent growth), which kept themselves highly relevant as consumers' needs evolved," said Eduardo Tomiya, managing director of Millward Brown Vermeer.
"Brands that have positioned themselves successfully for middle class consumers increased substantially in value in the Latam region. Meanwhile those that failed to profit fully from consumers' increased purchasing power, such as telecom brands, or which have had to restrict their brand building activities, like financial institutions, have seen their brand value drop," he said.
The BrandZTM Top 50 Most Valuable Latin American Brands 2014 analyses and determines the value of brands from Argentina, Brazil, Chile, Colombia, Peru and Mexico.