Courtyard By Marriott Isla Verde marks 20th anniversary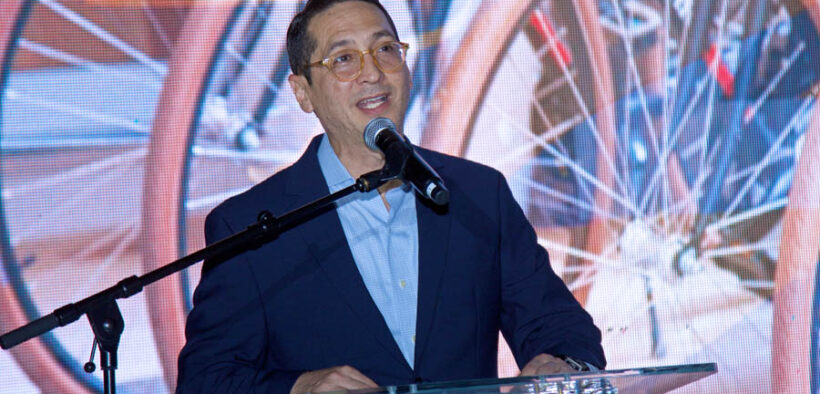 The 260-room Courtyard By Marriott Isla Verde Beach Resort is celebrating its 20th anniversary as a hospitality icon since opening in 2003, during which locals and tourists have visited the beachfront property in Carolina.
The 16,000-square-foot property has become a favored coastal spot for those looking to enjoy salsa music, rich cuisine, ocean views and direct access to the beach. The property employs more than 300 staff members and has maintained a 90% occupancy rate this year.
"We're excited to celebrate 20 years of hospitality and success at the Courtyard by Marriott Isla Verde Beach Resort," said Eduardo Ferrer, owner of the hotel. "Over the years, we have seen our hotel evolve and adapt to provide memorable experiences for our guests. We're grateful to everyone who has supported us on this journey, and we will continue to grow and innovate for years to come," Ferrer added.
The hotel boasts several dining options, including the Papaya Oceanfront Grill, Sirena Restaurant, Café Tropical, Picante Lobby Bar & Lounge and the Banana's Ice Cream Parlor & Café. It also houses the Casino Del Sol.
"They're a set of factors that differentiate us and, as a result, we celebrate this anniversary," said Natalia Luna, director of sales and marketing for the Courtyard by Marriott Isla Verde Beach Resort.
"The location and privileged view, accessibility to the airport and attractions preferred by tourists, the warmth of the hospitality, the gastronomic offerings at the hotel restaurants, and the fact that 90% of the rooms have ocean views, are some factors that distinguish the Courtyard by Marriott Isla Verde Beach Resort," Luna said.