T-Mobile creating jobs, expanding 4G LTE network in '14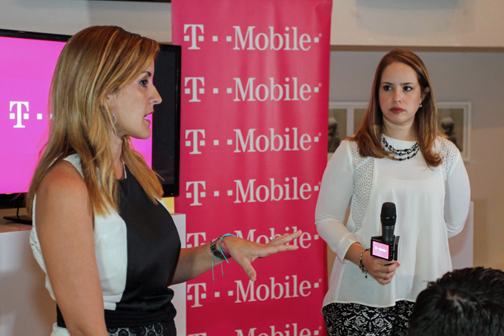 Wireless carrier T-Mobile announced Tuesday part of its plans for this year, which include adding jobs, expanding its 4G LTE network and expanding its portfolio of products and services, including a new equipment protection and trade-in program for its Puerto Rico customer base.
During a meeting with members of the media, Frances Rodríguez, public relations manager, confirmed the carrier has already created 50 new jobs this calendar year, mostly in sales and customer service.
As the company expands its islandwide network, it will continue to add more jobs to its current roster of 500 direct and more than 1,000 slots, she said.
So far this year, T-Mobile has expanded its local 4G LTE coverage to parts of Caguas, Carolina and Ponce, benefiting mostly urban zones with stronger signals. Because the company is now public, Rodríguez was unable to provide an investment figure for the improvements already completed and those planned for the rest of the year.
Meanwhile, Lyannette Dávila, senior marketing manager for T-Mobile, offered details on two new services to meet customer needs beyond communications services: the Equipment Protection Plan and Equipment Exchange ("Trade In") programs.
The Equipment Protection Plan covers customers for any loss, theft and accidents, while the equipment exchange program is designed for customers who wish to change their current device for a new one but seek savings in doing so. The protection plan requires an $8 monthly subscription rate, when buying a new phone.
"Both services enhance the consumer experience and contribute to our client's loyalty," Dávila said. "More than 80 percent of devices that clients buy are smartphones and being able to provide them the assurance that their investment will be insured helps them give them greater peace of mind. We're responding to the requests of our customers and continue to deliver value services designed for this market. "
During the event, T-Mobile unveiled two new devices recently added to its lineup, the Sony Xperia Z1 and the LG G FLEX.