Gov't launches 1st Creative Industries Accelerator in LatAm, P.R.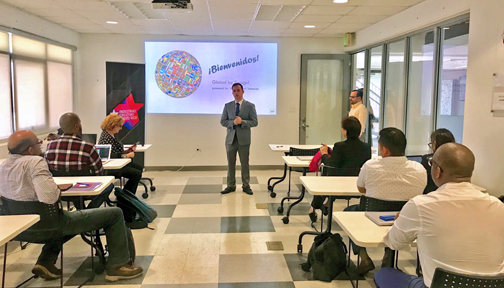 Puerto Rico Trade and Export has launched the first Creative Industries Accelerator program, which seeks to help this sector showing a capacity to export their services, according to agency Executive Director Ricardo Llerandi.
"At Puerto Rico Trade we continue betting on the productive capacity of our creative industries," he said.
"With this innovative proposal, the first in Latin America, we seek to provide an intensive training environment that stimulates the creation, development and eventual export of creative services that contribute significantly to our economy," Llerandi said.
The eight companies in this accelerator will be participating in a series of workshops aimed at providing them with the necessary tools to scale their business and expand them to new markets. The chosen companies are: Gerónimo; Guerrero Inc.; Bien Cool, LLC. (SQA); Dale Click Inc. (SQA); Aporte L3C Inc.; María Angela Pérez Consultoria Estratégica;  Diseñas Inc.; Prinomo; and Veso.
Each participating company of this creative accelerator will receive seed capital of up to $5,000 that will help them internationalize their business. They will also have the opportunity to compete for an additional economic incentive of up to $10,000.
Both the seed capital and the economic incentive can be used to develop the export plan, cover expenses related to participation in international events, develop the internet page and applications, purchase and repair of equipment, training, improvements or construction and other expenses as warranted.
"Our creative sector is an important source of services, which has the real potential to create jobs and generate wealth," Llerandi said.
"By supporting the development of local talent and our creative economy, we contribute to bring more business opportunities and growth that encourage their expansion into other markets," he said.
The Creative Industries Accelerator is part of the entrepreneurial "Puerto Rico Emprende" platform that seeks to promote more opportunities for the development of local companies.